Pa. woman accused of keeping disabled cousin chained to bed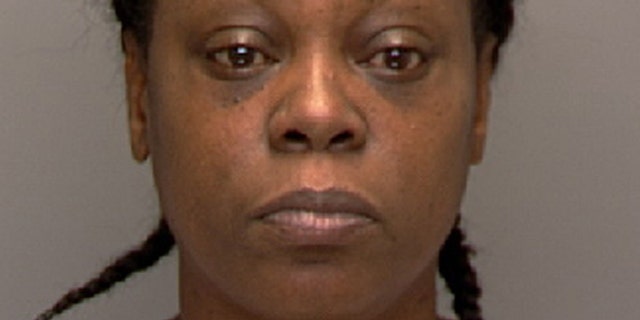 A Philadelphia woman is accused of keeping her disabled cousin bound to a bed in her house with chains and zip-ties.
Regina Bennett, 46, was charged Sunday with terroristic threats, simple assault, public drunkenness, aggravated assault, unlawful restraint, false imprisonment and related offenses, police told MyFoxPhilly.com.
Police discovered the unidentified 36-year-old woman late Friday night when they were called to Bennett's house in the Olney section of Philadelphia for what was described as "an ongoing neighborhood dispute." Bennett was taken into custody after allegedly threatening and assaulting a neighbor. As officers were leaving, they were told that Bennett had a young child living with her.
Officers found no sign of a child, but they did find the woman tied to the bed in what they described as "unsuitable conditions." The woman was described by police as being extremely thin, with sores on her body and a limited vocabulary. She was taken to a local hospital, where she continues to be evaluated.
Family members confirmed to MyFoxPhilly.com that Bennett was the woman's cousin and caretaker.