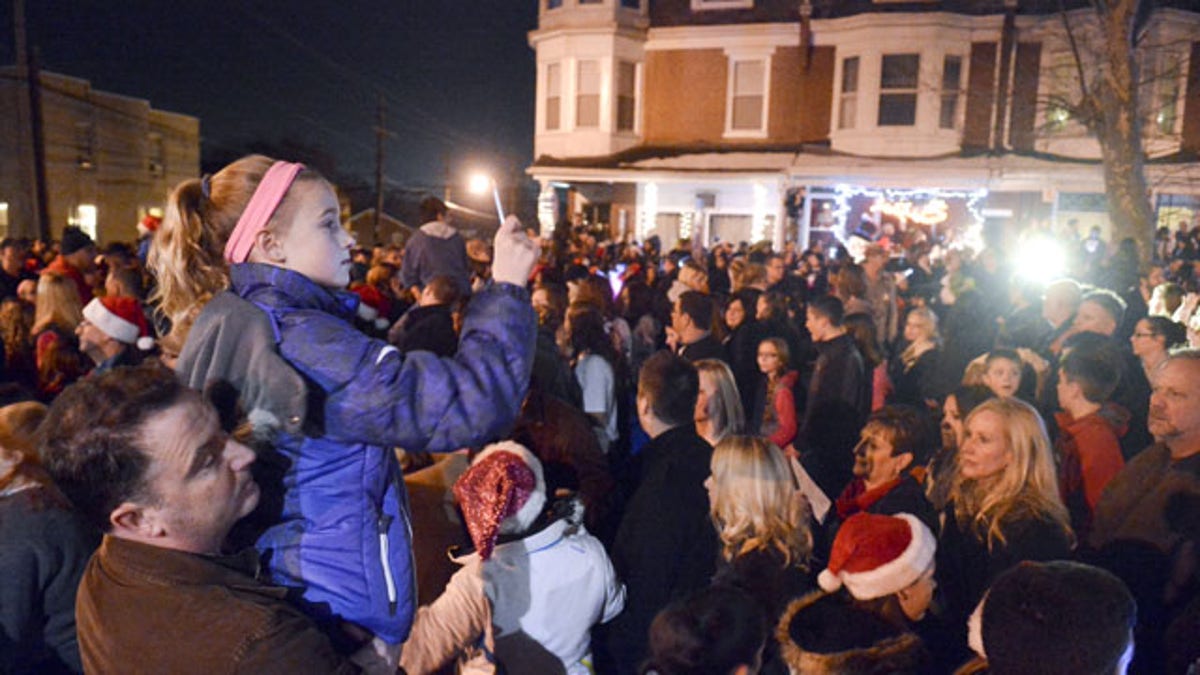 Thousands of carolers gathered outside the home of a terminally ill Pennsylvania girl Saturday night to help make one of her final wishes come true.
8-year-old Delaney Walker, of West Reading, Pa., was diagnosed with Acute Myeloid Leukemia (AML) in May. The disease is rare in children, and her family says that "Laney," as she's affectionately known, has days to live, if not weeks.
Family members and other supporters have spend the last few weeks trying to grant as many of Laney's wishes as possible. On Friday, her eighth birthday, Laney videochatted with singer Taylor Swift, a native of nearby Wyomissing, Pa. The next day, the streets around the Walker home were full of people singing "Jingle Bells," "Silent Night," and "Joy to the World."
Some even rearranged their holiday plans to make the impromptu concert.
"I was actually supposed to be leaving to go out of town yesterday," Renee Kirkland-Hinton told WTXF, "and I changed my plans just to be here tonight, just to be of support and be prayerful for the family."
"I couldn't even put myself in that situation to understand the devastation," caroler James Lally told the station. "I couldn't imagine losing one of my own."
On her "Team Laney" Facebook page, a picture of Delaney giving two thumbs up was accompanied by the text, "I can hear you now!!! Love you!"
The Associated Press contributed to this report.