Pa. family receives racist notes for previous two years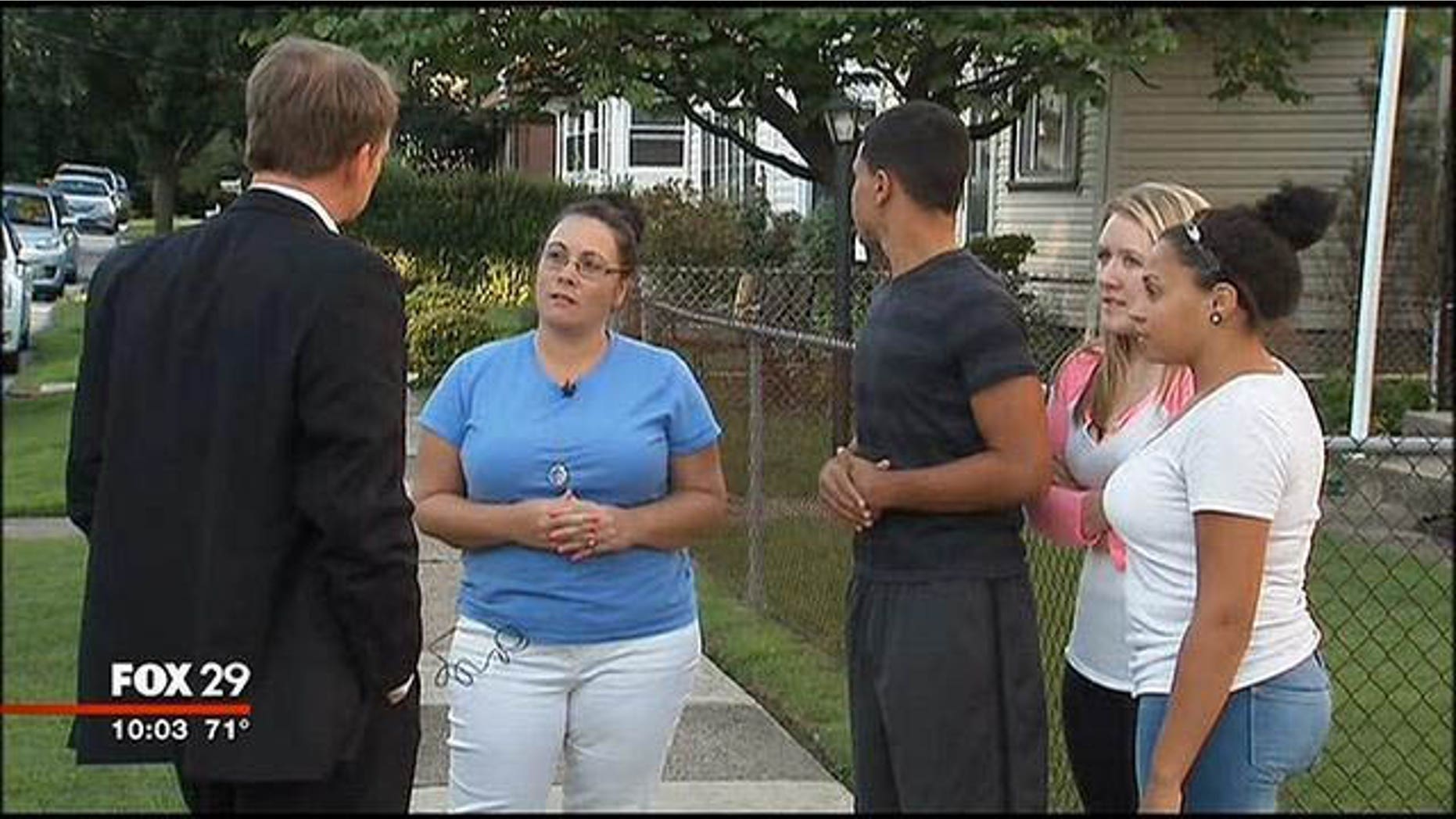 A suburban Philadelphia family has gone public in an attempt to figure out who has been writing racist notes to them and leaving them on their van for the past two years.
Krista Devonshire, who is white and has bi-racial children, told MyFoxPhilly.com that the family has received six notes in total over the last two years. The latest was found Wednesday morning. Each time, the family has gone to the police in the town of Norwood, in Delaware County, Pa. But Devonshire decided to go public after the latest note referred to her one-year-old granddaughter as a "welfare baby."
"My daughter is only a year old. If you are that low to target someone who can't even defend themselves, I don't understand what kind of person that makes you," Daisha DeMarco, Devonshire's daughter, told the station.
The note found Wednesday told the family to "go to Chester and live," a reference to a Delaware County town that is mostly inhabited by African-Americans. The note also says "2 [n-words] were enough. Now you have a [n-word] baby and an [n-word] toddler. Get out of here we do not want [n-words] around here."
Devonshire's family believes that someone in their neighborhood is leaving the notes and say that some of their neighbors have been receiving similar notes as far back as 10 years ago.