Pa. bishop gets own bobblehead for 75th birthday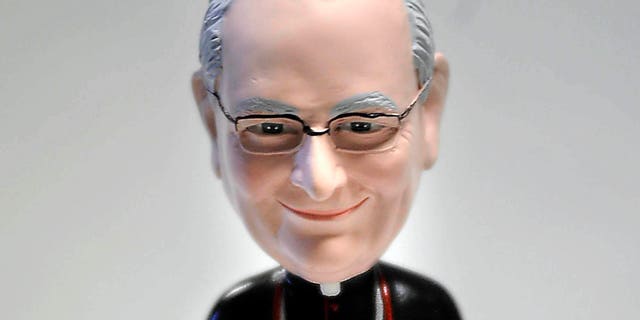 NEWYou can now listen to Fox News articles!
ERIE, Pa. – As a priest, he's probably not going to get a big head over it.
Donald Trautman, the Roman Catholic bishop in Erie, Pa., received a special gift in honor of his 75th birthday: a bobblehead in his likeness.
The Erie Times-News reports Trautman was presented with the swaying-headed statue last month at a gathering of priests from 13-county diocese.
Trautman calls the likeness "pretty close."
An Erie priest came up with the idea for the dolls, which were also distributed to all the priests in the diocese.
Trautman has sent his resignation letter to Pope Benedict XVI, as canon law requires for priests turning 75. No replacement has been named.
___
Information from: Erie Times-News, http://www.goerie.com