Owner of stolen gemstones worth $60G offers reward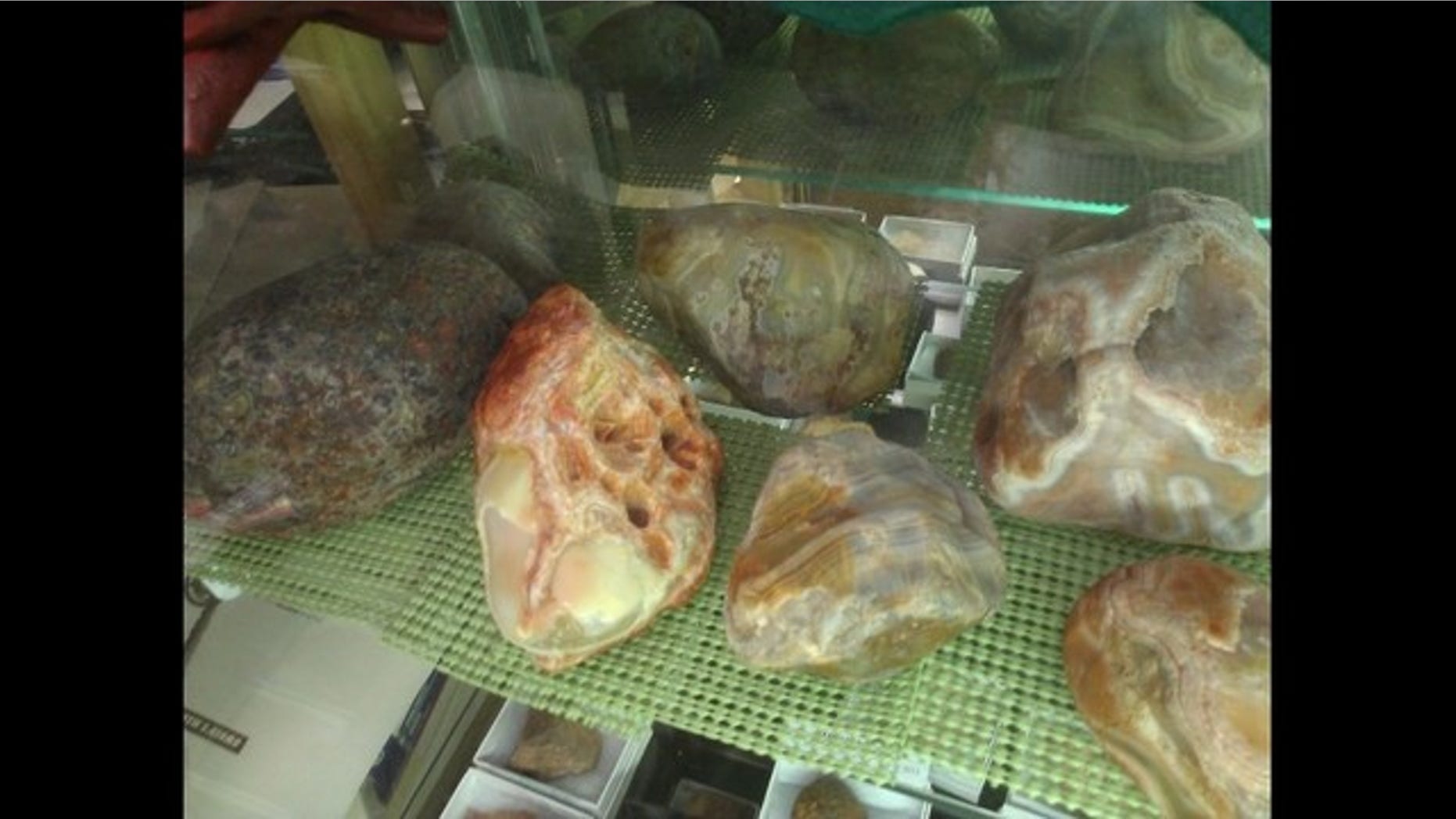 A Minnesota man is asking those who collect and sell rocks to be on the lookout after his unique collection of Lake Superior agates worth tens of thousands of dollars was stolen.
Hunting down rare and unusual gemstones has been Jesse Lofgren's passion for the last 20 years. Now he is offering a $5,000 reward for the return of his prized possessions.
MICHIGAN MAN SHOT ON THE HIGHWAY DRIVES HIMSELF TO HOSPITAL
"Devastated. Completely and utterly devastated," Lofgren said.
After a month working out-of-state, Lofgren returned earlier this week to find someone had broken into his home in Wright County.
The burglar smashed the glass on two locked display cases and took off with about 75 Lake Superior agates, worth at least $60,000.
"This was a very targeted attack. I believe they knew what they wanted before they entered the property. They wanted the agate collection and that's all they wanted," Lofgren said.