Orlando victim described as caring, energetic man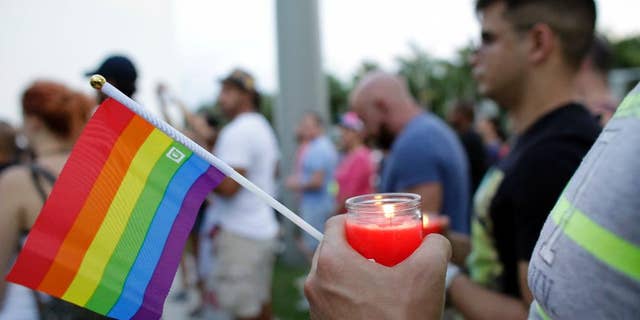 NEWYou can now listen to Fox News articles!
ORLANDO, Fla. – A gunman wielding an assault-type rifle and a handgun opened fire inside a crowded gay nightclub in Orlando, Florida, early Sunday, killing at least 50 people in the deadliest mass shooting in modern U.S. history. Here are stories of some of the victims.
___
Edward Sotomayor was a caring, energetic man known for wearing a silly top hat on cruises, said David Sotomayor, who identified himself as the victim's cousin.
David Sotomayor, who lives in Chicago, told The Associated Press Sunday that Edward worked for a company that held gay cruises and often traveled to promote the company's events.
"He was just always part of the fun," David Sotomayor said.
The two discovered they were related after meeting at Orlando's annual Gay Days festival around a decade ago. They texted regularly and kept in touch, last seeing each other earlier this year at a filming of the television reality show "RuPaul's Drag Race," David Sotomayor said.
David Sotomayor is a drag queen who appeared on a season of the show using the name "Jade." He said Edward Sotomayor supported him and often sent him Facebook messages. They last exchanged messages late last week.
"You never think that's going to be the last time you speak to him," David Sotomayor said. "It's just heartbreaking to know it just can happen anytime."