Orlando nightclub shooter's father, an FBI informant, brushed off son's terror comments, agent says
The Orlando nightclub shooter's dad – revealed to be an FBI informant – told authorities who were investigating Omar Mateen before the attack that pro-terror comments the would-be gunman made to coworkers were just examples of him "being stupid," an agent testified Monday.
FBI Special Agent Juvenal Martin, who was on the stand in the terrorism trial of Noor Salman, Omar Mateen's wife, said Omar's father, Seddique, had called him while his son was being investigated for the comments in 2006, a decade before the Pulse attack, and was upset.
Martin testified Seddique told him something like "if he had done those things he was being stupid," the Orlando Sentinel reported.
Martin said the FBI interviewed Omar two other times as part of that investigation, but eventually determined he wasn't a security threat. The bureau even considered turning Omar into a confidential informant himself, according to Martin's testimony.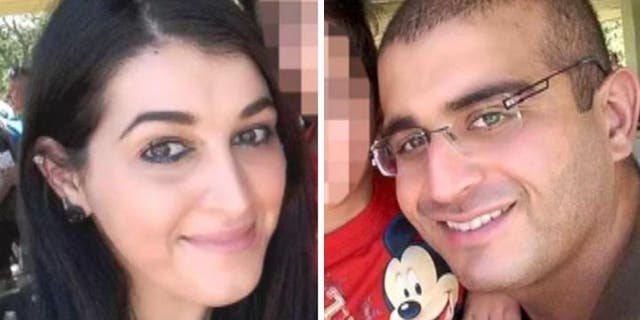 Mateen, during the June 2016 shooting that left 49 dead at the gay nightclub, claimed allegiance to ISIS.
In interviews with Martin, Seddique also said there was a distant family connection on his wife's side to the Fort Hood shooter, but Martin told the court Monday the claim could not be corroborated.
The news of Seddique being an FBI informant, disclosed Saturday to lawyers representing Salman, led to immediate calls by the defense for a mistrial.
"Seddique Mateen was a FBI confidential human source at various points in time between January 2005 and June 2016," the defense lawyers, in a court document filed Sunday, quoted Assistant United States Attorney Sara Sweeney as saying in a letter.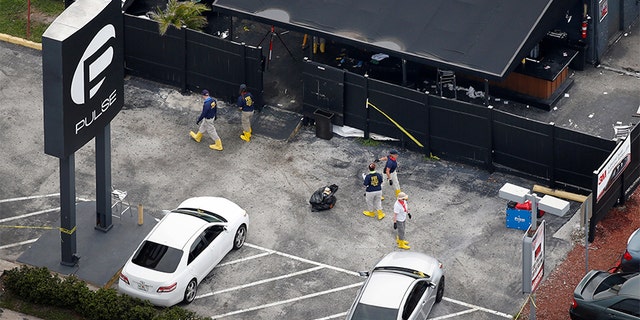 The 31-year-old Salman is accused of obstruction of justice, as FBI agents say she lied to them in the hours after the Pulse nightclub attack, and charges of aiding and abetting Mateen's allegiance to ISIS.
Sweeney's letter said, during a search of Seddique Mateen's home in June 2016, investigators found receipts for money transfers to Turkey and Afghanistan in the months leading up to the horrific attack at the Orlando gay nightclub, which left 49 people dead.
"As a result of the discovery of these receipts, an FBI investigation into Seddique Mateen was opened," the letter reportedly said. "S. Mateen has not been informed by the FBI about the investigation."
The letter also stated that, in November 2012, an anonymous tip indicated Mateen was seeking to raise up to $100,000 in donations to contribute toward an attack on the Pakistan government, the lawyers wrote.
Salman's attorneys argue that the revelations have a significant impact on the ongoing court proceedings.
"It is apparent from the Government's belated disclosure that Ms. Salman has been defending a case without a complete set of facts and evidence that the Government was required to disclose," the court document said. "If the Government had provided this information, the Defense would have investigated whether a tie existed between Seddique Mateen and his son, specifically whether Mateen's father was involved in or had foreknowledge of the Pulse attack."
The defense lawyers also accused the government of violating Salman's rights to due process and a fair trial.
The lawyers added: "Moreover, the defense's questioning of the Government's witnesses has also been hindered by the Government's actions. During the cross-examination of Shahla Mateen…she denied any knowledge of a relationship between Seddique Mateen and the FBI. This was either false and the Government knew it since Seddique Mateen had been working with the FBI for eleven years or Seddique Mateen had kept this information from his wife – a situation ripe for cross-examination."
Salman's lawyers, who deny she has anything to do with the attack, started presenting their case Monday. The government prosecutors rested Thursday without ever calling Seddique to the stand, despite him being on the witness list, according to the Orlando Sentinel.
In opening statements, defense attorney Linda Moreno said Salman was a person with a low IQ who did not know "she would wake up a widow, and Omar Mateen a martyr for a cause that she didn't support."
In a November 2016 interview with The New York Times, Salman apologized for her husband's act and claimed she was unaware of his plan.
"I don't condone what he has done," she told the newspaper. "I am very sorry for what has happened. He has hurt a lot of people."
The Orlando Sentinel added closing arguments could start Wednesday and a verdict could come by the end of the week.
FBI agents arrested Salman in January 2017 inside her California home, where she had been living with her young son, whom she shared with Mateen.
Months earlier, at the height of the 2016 presidential election cycle, Seddique was spotted cheering on Hillary Clinton and waving an American flag at an Orlando-area rally where she paid tribute to the victims of his son's rampage and condemned his "hatred."
Mateen's presence -- right behind Clinton -- was first noticed by WPTV in Florida. The TV station later interviewed Mateen, who held up a large, yellow pro-Clinton banner calling her "good for national security" and "gun control laws."
Though Mateen claimed he had been "invited" to the Kissimmee, Fla., rally outside of Orlando, he also suggested the invitation may have come in the form of a mass email.
"The rally was a 3,000-person, open-door event for the public," a campaign official told Fox News. "This individual wasn't invited as a guest and the campaign was unaware of his attendance until after the event."
Mateen was quoted as saying that "it's a Democratic Party so everybody can join."
He also called Clinton "good for [the] United States versus Donald Trump." As for his son's actions, he said he wishes his son had joined the Army and fought ISIS.
"That would be much better," he told WPTV.
Fox News' Jennifer Earl contributed to this report.