Original Iwo Jima monument, expected to bring in $1.8 million, goes unsold at NYC auction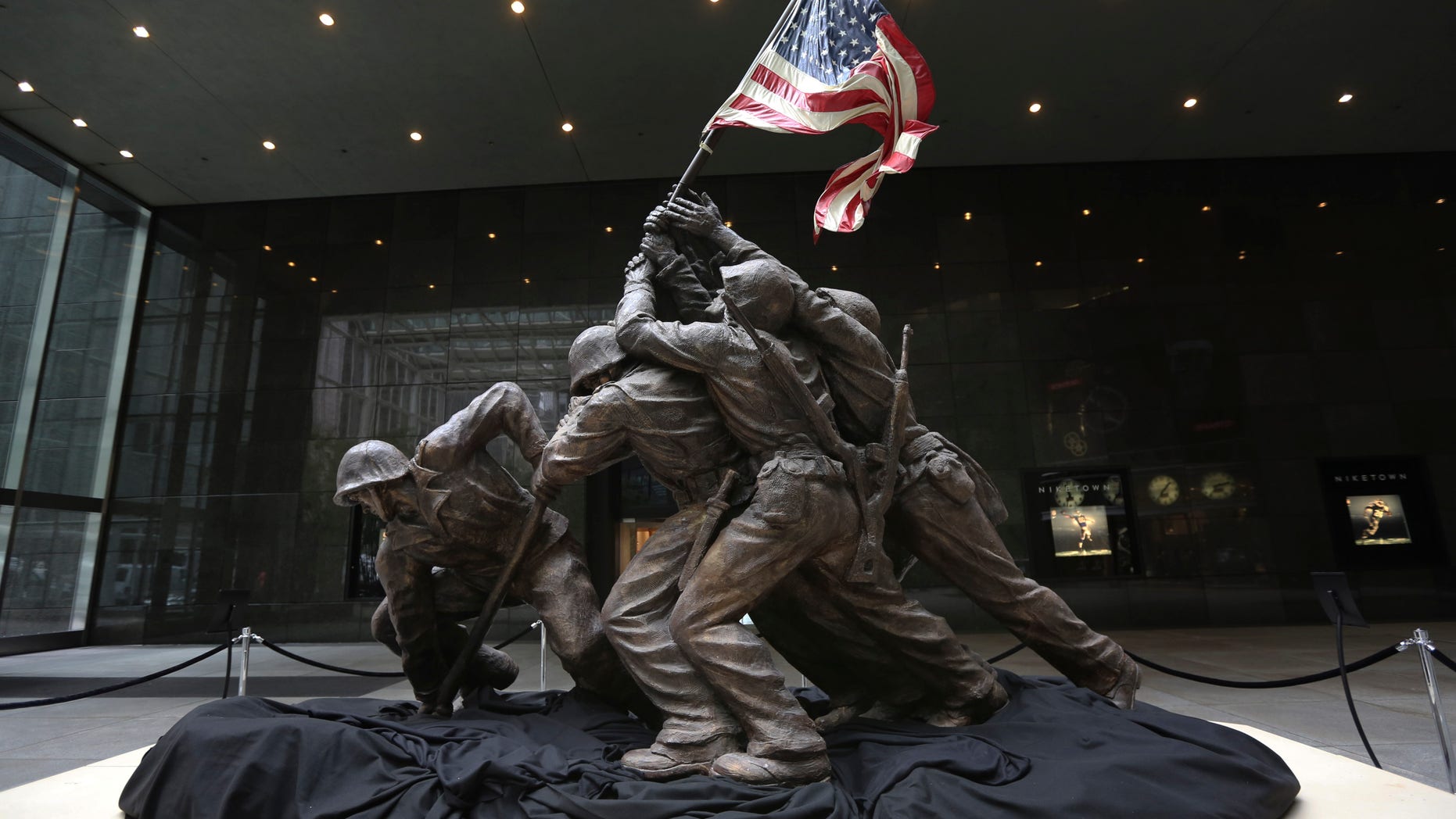 NEW YORK – A long-forgotten World War II statue expected to sell for close to $2 million has been passed on by buyers at a New York City auction.
Bonhams Maritime Art Department sales specialist Gregg Dietrich (DEE'-trik) says an original cast of the famous 1945 flag-raising at Iwo Jima went unsold Friday. Three potential buyers stopped the bidding at $950,000, below the undisclosed minimum sale price.
The 12 1/2-foot statue was constructed nine years before the world-famous 34-foot sculpture of the flag-raising that rests in Arlington, Va.
The sculpture was estimated to bring in up to $1.8 million. Dietrich says the bidding lasted for four to five minutes.
Bonhams will still act as the sales agent for the statue's owner in any future private sales.