Oregon neighborhood puzzled by rash of stolen home decor items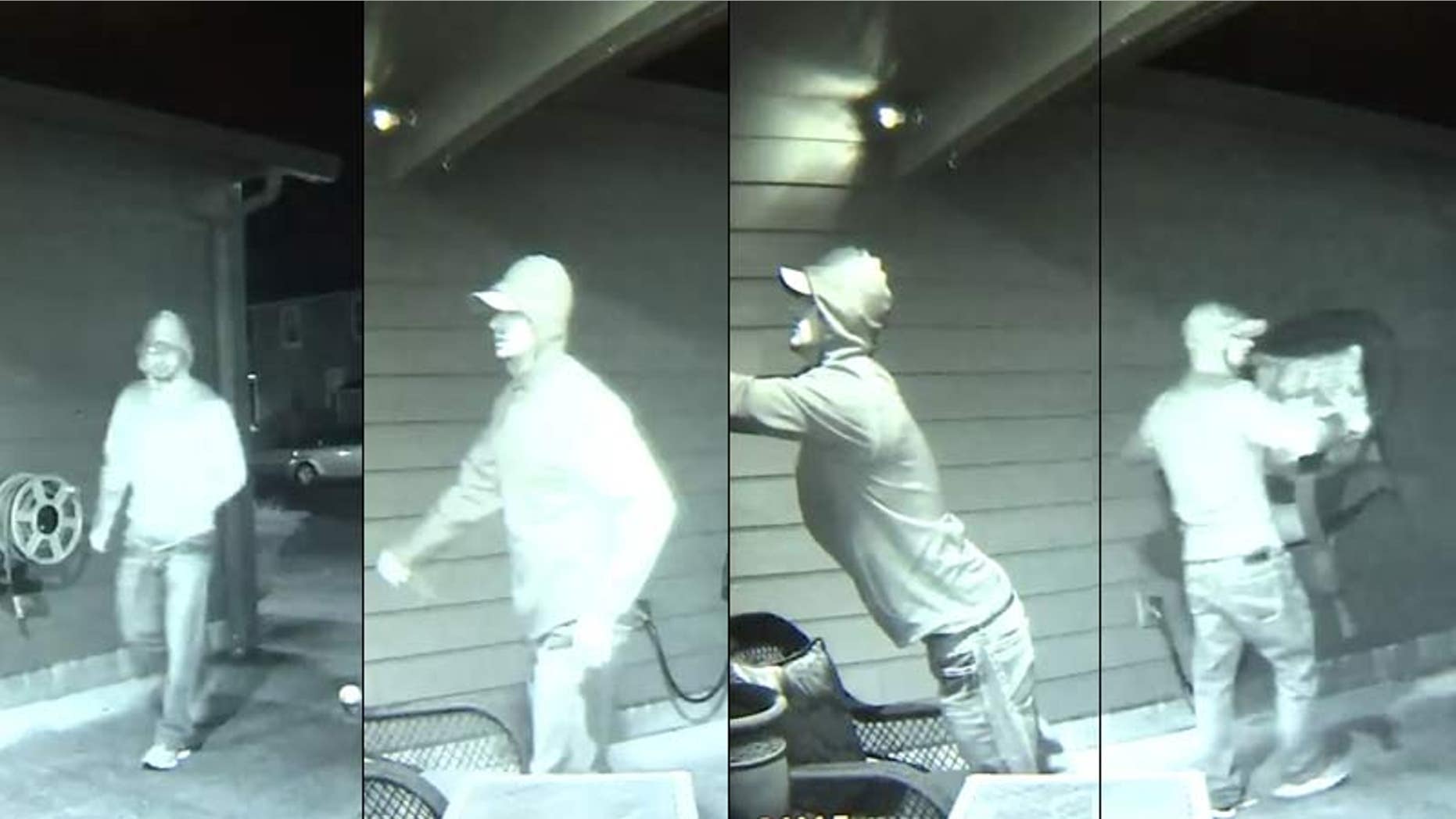 Criminals have been known to steal pretty bizarre things from time to time, but what's happening in an Oregon neighborhood has people puzzled.
It appears these criminals in south Salem have a passion for home decor.
Patio furniture, pillows, decorative signs – neighbors say they've all turned up missing.
"One of our neighbors, her furniture was left but her pillows were stolen," Blanca Rogers told FOX 12. "Then another neighbor, her side table was stolen."
BURGLARY SUSPECT FOUND HANGING UPSIDE-DOWN AFTER LOSING PANTS ON SPIKED FENCE
Last week, the criminals were back.
Around 3 a.m. Wednesday, Rogers' home surveillance system captured people parking in a dimly lit area across the street from her home. Then, a man in a hooded sweatshirt walked up to her front porch and tried to steal a decorative sign off the wall. When he couldn't get it, he picked up her patio chair instead and walked it across the street to load it into the car.
TRUSTY PET SQUIRREL FOILS BURGLARY
Then, he came back for her side table, too.
Rogers said at least four homes were hit the same night, and now most of her neighbors have either been victims of the petty theft or have narrowly avoided suspicious circumstances.
"At one point his pickup, somebody was messing with it and luckily he happened to see them and went and chased them off in the middle of the night," neighbor Diane Baker said of her husband. "They don't care whether it's light or dark, they obviously don't care if there's cameras. I think they could have seen some if they cared, and these last [thieves] were just so casual about it."
Rogers' surveillance video has been turned over to police, who are now investigating.
She said it's the second time she's been targeted; her patio furniture was stolen a few months ago too. The criminals also stole the outdoor furniture from her backyard.
It's only worth a few hundred dollars, but Rogers said she isn't worried about the value of the stolen items.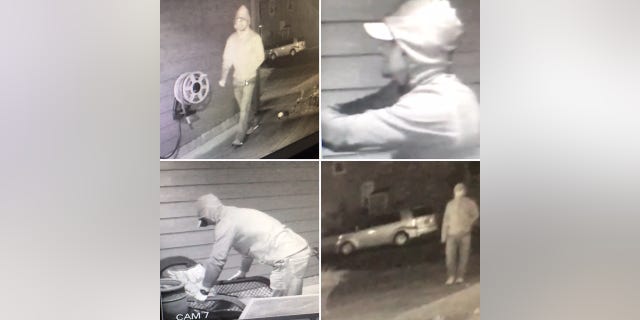 This time, the loss is sentimental.