Oregon man accused of missing woman's murder arrested after California car chase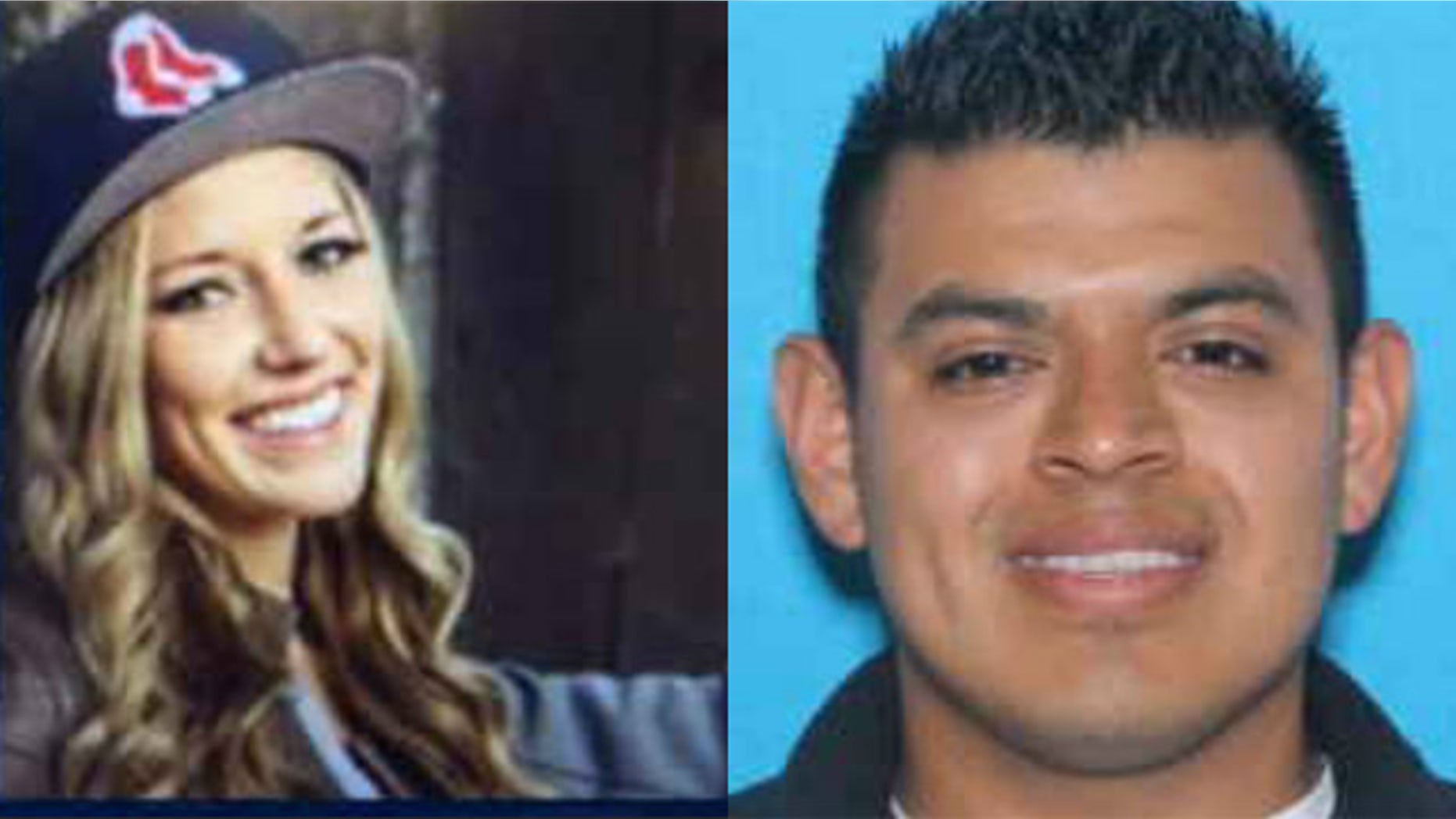 An Oregon man has been accused of killing a missing woman after he was arrested Tuesday following a high-speed chase in Northern California.
Deschutes County District Attorney John Hummel said that Edwin Lara, 31, had been charged with murder in the death of 23-year-old Kaylee Sawyer. Sawyer, of Bend, Ore., was last seen Sunday morning.
Bend Police Chief Jim Porter told a news conference that investigators had found a body that is believed to be Sawyer's. He said a coroner would try to confirm the identity.
Lara was arrested along with 19-year-old Aundrea Elizabeth Maes after Lara allegedly shot and critically wounded an elderly man at a motel in Yreka, Calif. and the two carjacked and kidnapped a mother and her two sons from a nearby gas station. The relationship between the pair is unclear, but both face charges including attempted murder, kidnapping, carjacking and burglary.
Five minutes after police got the call about the shooting, another man phoned in from a gas station, saying his car had been taken with his wife and two sons still inside.
"The man had come out of the gas station to see his dog running around and his car gone," Yreka Police Chief Brian Bowles told The Associated Press.

Bowles said Lara forced one of the man's sons to drive at gunpoint. The mother and sons were later dropped off at a rest stop.
A California Highway Patrol (CHP) Officer later saw a car speeding on the interstate about 100 miles away and tried to pull it over, the highway patrol said in a statement. Lara sped away at more than 100 mph. Police from the nearby town of Corning joined in before Lara pulled over and was arrested along with Maes.

"We have got crime scenes at a motel, a gas station and in Red Bluff more than 100 miles away," Bowles said. "We're a small department and stretched beyond our resources right now."
Bend Police later announced that Lara's wife had alerted authorities Monday of his possible involvement in Sawyer's disappearance. Sawyer was last seen around 1 a.m. Sunday around her apartment, which is close to where Lara works as a security guard at Central Oregon Community College.

Isabel Ponce-Lara, Lara's wife, was recently hired by the Bend Police Department and has been receiving field training, the department said on Tuesday.

"Officer Ponce-Lara is not suspected to be involved in the disappearance of Kaylee Sawyer," the department said, adding that she "has been cooperative throughout the investigation."

Lt. Clint Burleigh of the Bend Police Department said Sawyer's body has not been found, and declined to say what caused detectives to change the case from a missing person to a homicide.

"There is a lot of information coming out, quickly," he told AP. "It is very fluid."
Lara had worked as a part-time public safety officer at Central Oregon Community College since December 2014, said Ron Paradis, executive director of college relations.

"We're cooperating with the police as best we can," Paradis said, declining to comment further.

Newspaper reports from 2009 and 2010 list Isabel Ponce-Lara as a student at the community college, and being on the dean's list.
The Associated Press contributed to this report.