Orders to US factories for durable goods jumped 3.5 percent in November after October decline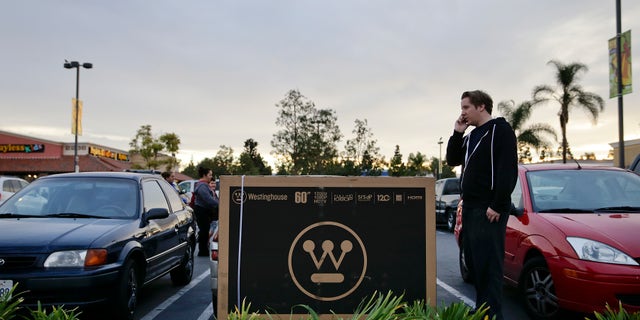 NEWYou can now listen to Fox News articles!
WASHINGTON – Businesses stepped up their orders for long-lasting manufactured goods in November. And a key category that signals business investment plans climbed at the fastest pace in 10 months.
The surge in orders for durable goods, which are products expected to last at least three years, was the latest evidence of a rebound in manufacturing. The gains will likely provide support for the economy into 2014.
The Commerce Department said Tuesday that orders for durable goods jumped 3.5 percent last month compared with October, when they had fallen 0.7 percent. The increase was led by a 21.8 percent surge in demand for commercial aircraft, which can be volatile.
Core capital goods, a category that tracks business investment, rose 4.5 percent, the biggest gain since January. This category is seen as a gauge of business plans to expand and modernize and as a measure of business confidence.
Last month's rise in core capital goods, a category that excludes defense and aircraft, followed declines of 0.7 percent in October and 1.2 percent in September. It was the strongest gain since an 8.9 percent increase in January.
Demand for transportation products rose 8.4 percent, led by a surge in commercial aircraft orders. Orders for motor vehicles and parts increased 3.3 percent. Automakers have been enjoying a banner sales year.
Orders for communications equipment shot up 13 percent. Demand rose 5.3 percent for computers and 3.8 percent for machinery.
Other reports have also signaled a strengthening manufacturing sector. The Institute for Supply Management has reported that its gauge of manufacturing activity rose in November at the fastest pace in 2½ years. Factories ramped up production and hiring.
According to the ISM gauge, manufacturing activity has expanded for six straight months after hitting a rough patch in the spring. A separate report showed that factories increased output in November for a fourth straight month, led by a surge in auto production.
The government said last week that the economy grew at a 4.1 percent annual rate in the July-September quarter. It was only the second time since the recovery began in mid-2009 that annual growth has topped 4 percent in any quarter.
Economists think annual growth has slowed to between 2 percent and 2.5 percent in the current quarter, reflecting a slowing in business stockpiling. But they are growing confident that the economy will gain momentum in 2014 as the drag from tax increases and federal spending cuts enacted this year fades.
Strong auto sales and a healthier housing market have boosted demand for steel and other metals, auto parts, furniture and appliances.
Overseas demand for many goods has also risen as Europe has climbed out of recession, Japan is growing faster and China's economy, while slowing, is still expanding at a healthy pace.