One Dead, 23 Hurt in Calif. Church Bus Crash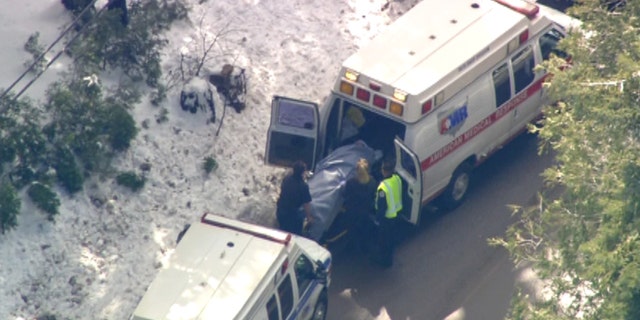 NEWYou can now listen to Fox News articles!
PASADENA, Calif. -- A bus carrying members of a Korean church collided with another vehicle and slid off a mountain highway, killing the driver and seriously injuring 10 others, authorities said.
The group, mostly middle-school or high-school aged members of the Light of Love Mission Church congregation, was returning to Pasadena from a weekend retreat in Twin Peaks when their driver lost control on a curve and crossed into oncoming traffic.
After striking a Nissan Murano, the bus sheared off a telephone pole and slid about 20 feet down an embankment Monday, San Bernardino County authorities said.
The bus driver, Won Seok Chae, 61, was killed in the collision. Ten others were seriously injured and another 13 suffered minor to moderate injuries, California Highway Patrol Officer Mario Lopez said.
Daniel Lee, a deacon at the Pasadena-based church, said the bus was returning from the Pinecrest Christian Conference Center near the crash site.
Church member William Sa said he had been nervous about the children on the trip, given recent weather that dumped rain and snow over much of Southern California.
"I just had a bad feeling that the weather was so severe," he said.
The CHP said the road where the bus slid was wet, but not icy.
John Cho, another deacon at the church, said the bus driver was a professional driver who volunteered to make the trip.
Lee said he normally would have driven the bus. "I was supposed to be driving, but I had a job to do," Lee said as he choked back tears. "So I asked other church member to drive."
Lopez said alcohol did not appear to be a factor in the crash.