One dead, 11 hurt after after toxic gas released in likely chemical suicide near University of Texas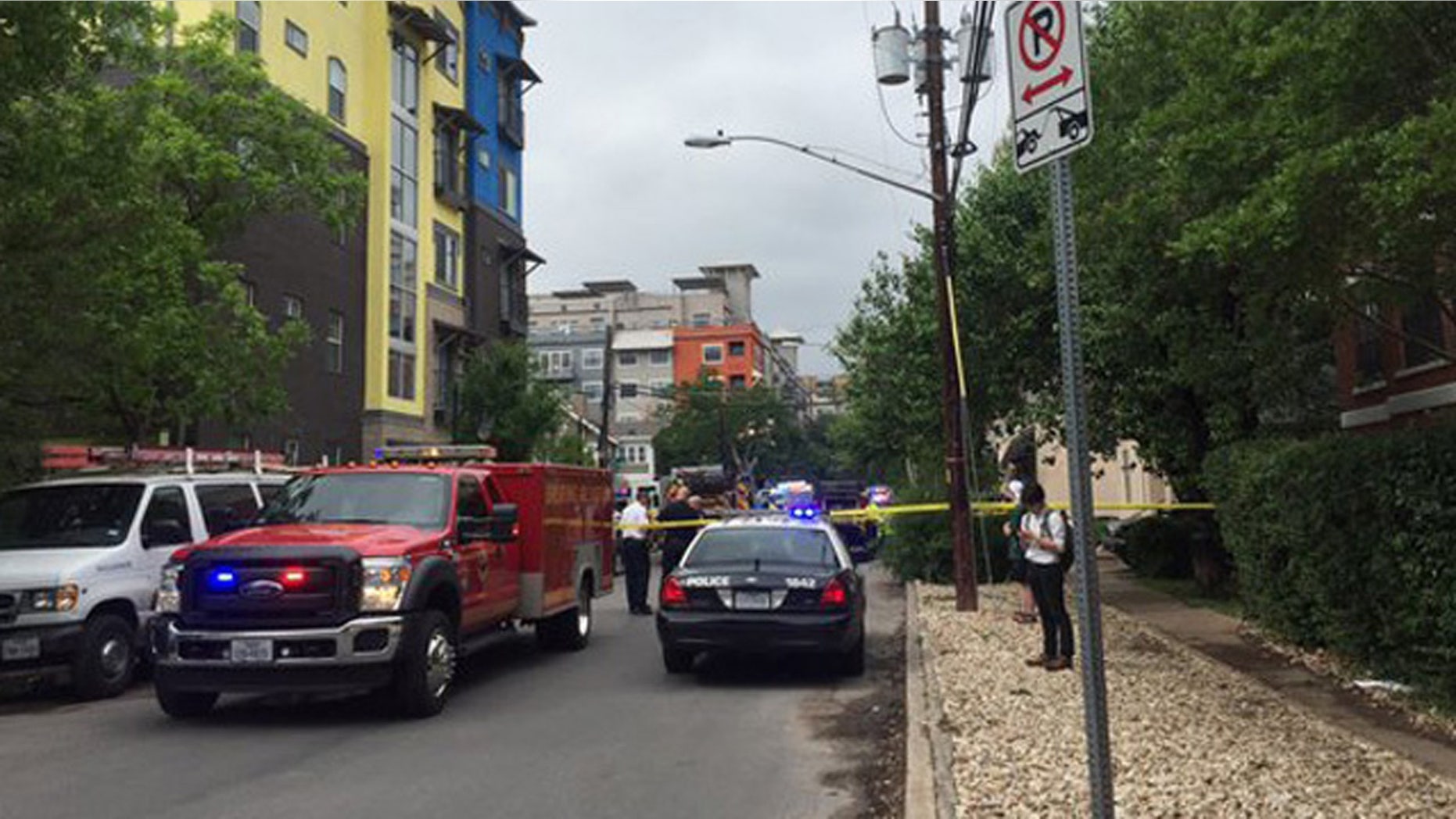 AUSTIN, Texas – One person died and 11 others were injured Wednesday after being exposed to hydrogen sulfide gas in what authorities said was likely a case of chemical suicide.
Emergency crews initially responded to an apartment complex near the University of Texas at 2:30 p.m. local time after getting a report of a person suffering cardiac arrest. When they arrived, they found a male victim with a sign on his apartment door that said, "Stay out: Hydrogen sulfide present."
"A lot of people call it sewer gas, it often has been used in chemical suicide," Austin Fire Department Division Chief Palmer Buck told reporters. "We do feel pretty comfortable that is what this is. We have some final chemical analysis being done to verify that's what this is."
A statement from the management of the 21 Pearl complex confirmed the victim was a male student. It was not immediately possible to determine his identity or whether he attended UT.
The complex is situated in Austin's West Campus district and caters largely to student tenants.
The Austin American-Statesman reported that six people were hospitalized for exposure to the deadly gas. Five other people, including the complex's property manager, were treated at the scene.
The complex was evacuated while first responders ventilated the scene. The building was cleared for residents to re-enter at around 7:30 p.m. local time.
The incident occurred eight days after the murdered body of 18-year-old UT dance student Haruka Weiser was found near a creek on campus. A 17-year-old has been accused of sexually assaulting and strangling her.