Oldest person in US dead at 114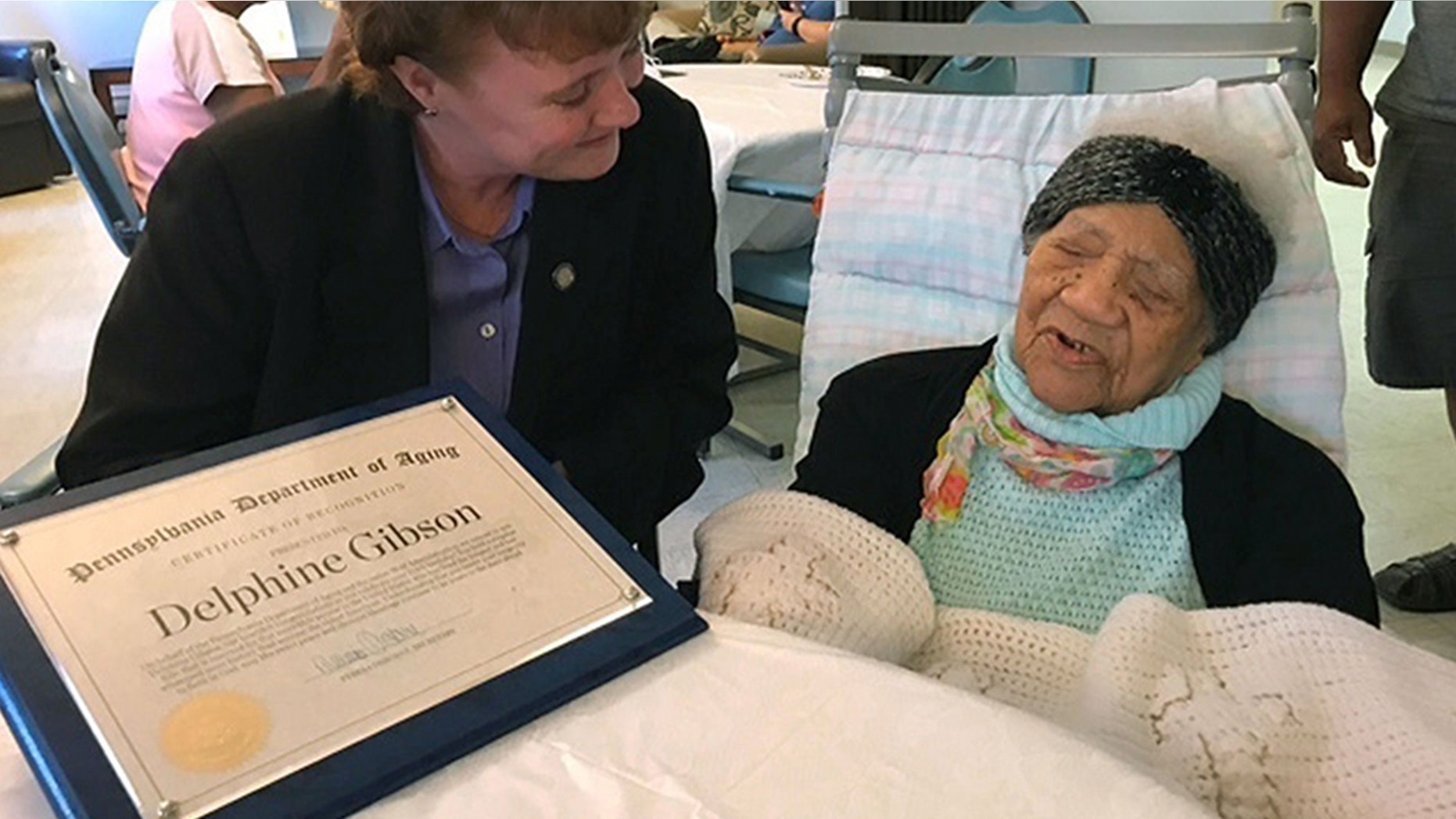 The oldest person in the U.S. passed away Wednesday at the age of 114, according to a Pennsylvania funeral home and the state's governor.
Delphine Gibson's death was announced by the Robert D Heath Funeral Home, The Associated Press reported.
Prior to her death, Gibson, who was born in August 1903 in Ridgeway, S.C., credited her long life to good food, her faith and her church. Since 2004, she'd been residing at a nursing home facility in Huntingdon.
Gibson "was an incredible Pennsylvanian and she will be missed," Pennsylvania Gov. Tom Wolf tweeted Thursday. He said he was "saddened" after learning of her passing.
Miranda Glover, a nursing home unit manager, previously told WJAC-TV that the elderly woman liked to sing and said she had "an amazing spirit."
"She always singing to us or sharing the Gospel," Glover told the outlet. "She is a treasure to the nation."
In 1928, Gibson married her husband, Taylor, and the couple resided in North Carolina before relocating to Mount Union, Pennsylvania, to join a growing community of African-Americans who came up from the South to work in the area's now-historic brickyards. The Gibsons had three children together.
After Adele Dunlap, who also lived until 114 years old, died in February 2017, Gibson became the oldest person in the U.S.
Kammi Plummer, admissions director at AristaCare at Huntingdon Park, where Gibson lived most recently, previously told the Altoona Mirror she informed Gibson when she became the oldest living person in the country.
"She just kind of acted surprised and said, 'You don't say?'" Plummer told the outlet. "We also told her she was she prettiest. She just said, 'I know that.'"
113-year-old Ohio resident Lessie Brown is now believed to be the oldest living person in the country, according to the Gerontology Research Group in Georgia.
The Associated Press contributed to this story.