Oklahoma teacher, 22, socked with criminal charges for alleged sex romp with underage boy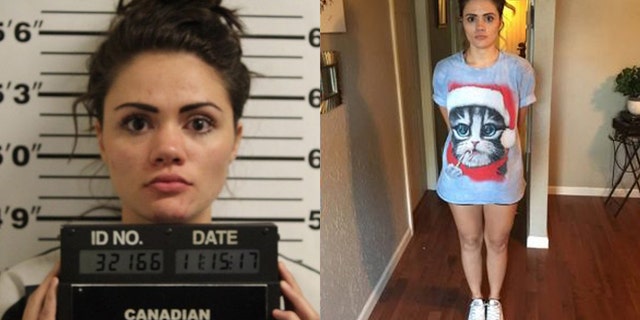 A married teacher in Oklahoma was charged with rape Wednesday after allegedly having sexual relations with an underage male student.
Hunter Day, 22, was charged with second-degree rape in addition to soliciting sex with a minor by use of technology, Tulsa World reported.
Day was in her first year of teaching at Yukon High School in Yukon, where she taught science after receiving an emergency certification. She is reportedly married to the school's football coach.
Authorities began to investigate Day after the underage student's parents reported finding explicit photos and messages on his phone, according to KWTV.
MARRIED SCIENCE TEACHER, 22, ARRESTED FOR SEX ROMP WITH TEEN BOY STUDENT
"This is a classic case of a serious breach of public trust. School teachers are entrusted to protect and educate our children, not to engage in an unlawful sexual relationship with them," Canadian County Sheriff Chris West told the television station.
West added that he's "no longer surprised by the people who commit these crimes, because predators come from all walks of life."
When Day was arrested on Nov. 15, the sheriff's department said that Day and the teen had planned to meet at her house, KWTV reported.
Deputies arrived at the residence and reportedly texted the teacher from the boy's phone saying he'd arrived. Day responded to the message saying, "The doors unlocked as usual," the report said.
When investigators entered the home, Day was sitting on the floor of her living room with candles lit and all of the lights off, authorities said. She was also reportedly wearing a Christmas cat T-shirt and workout shorts.
She reportedly admitted to police that she sent "bra and panty" photos of herself to the student, and had received pictures of the boy's genitals.
In early October, KWTV profiled Day about her sudden change of heart to get an emergency certification to become a teacher, rather than attend medical school.
"I'm obviously nervous, I've never taught before," Day said. A month into the job, she said, "I think I like it more than I could have anticipated."
The Oklahoma State Department of Education will reportedly discuss Day's certification at an executive session on Dec. 19.