Oklahoma high court rejects death row inmates' drug secrecy claims, lifts stay of execution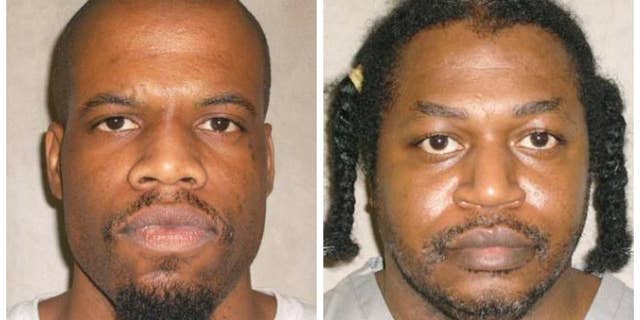 NEWYou can now listen to Fox News articles!
OKLAHOMA CITY – The Oklahoma Supreme Court has rejected claims by two death row inmates that they're entitled to know the source of the drugs that will be used to kill them.
In a ruling late Wednesday, the state's high court also lifted a stay of execution it had granted earlier in the week.
The decision paves the way for death row inmates Clayton Lockett and Charles Warner to receive a lethal injection at the Oklahoma State Penitentiary in McAlester.
A stay issued on Tuesday by Gov. Mary Fallin remains in place for Lockett, but only until April 29, the same day Warner is scheduled to die.
Fallin spokesman Alex Weintz has said it's possible both men could be executed on April 29.