Ohio sheriff's deputy killed, another injured in standoff; suspect in custody
The Ohio man who was taken into custody after an 11-hour standoff with police officers was identified as 23-year-old Wade Edward Winn. During the standoff, which ended Sunday morning and took place in Pierce Township, one police officer was killed and another was wounded.
The Clermont County Sheriff's Office confirmed that 20-year veteran Clermont County Deputy Bill Brewer died and 22-year veteran Lt. Nick DeRose was injured during the standoff. Authorities expressed their condolences to Brewer's family.
"Deputy Brewer gave his life attempting to help a person who was admittedly suicidal. This will forever change the atmosphere of the Clermont County Sheriff's Office," said Sheriff Steve Leahy in a press release. Brewer is survived by his wife and 5-year-old son, authorities said.
OFFICERS KILLED IN THE LINE OF DUTY IN 2018
The standoff began just before 7 p.m. on Saturday when police responded to a psychiatric call at the Royal Oak Apartment complex in Pierce Township, near Cincinnati, authorities said.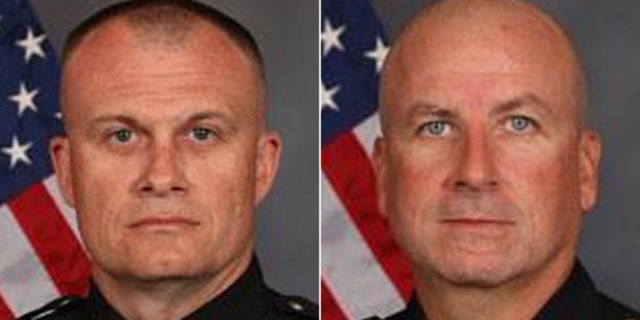 The man who called 911 said that he believed someone was inside of his residence, explained that he was armed and eventually told the dispatcher that he was suicidal.
The deputies were hit by gunfire at approximately 10:30 p.m. as they tried to negotiate with the suspect.
One officer was taken to Mercy Hospital in Anderson where he died from his injuries, while the other was taken to UC Medical Center where he was said to be in stable condition, according to law enforcement officials.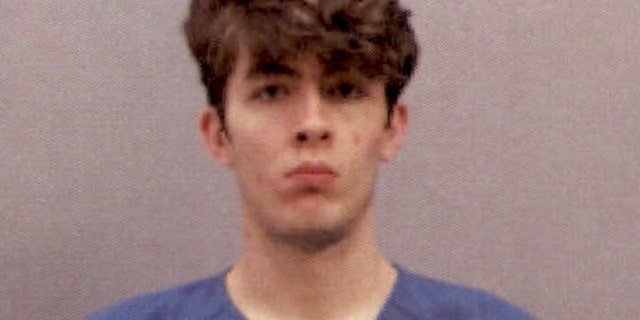 According to a Fox 19 reporter who was on the scene, deputies kept trying to get the suspect to surrender. "I need you to come on out with your hands up," a Cincinnati police SWAT team member could be heard saying to the suspect, according to Fox 19.
A fire could briefly be seen around 6:30 a.m., according to WLWT and posts on social media. One eyewitness told Fox 19 that the fire appeared to be under control within 30 minutes and that it's possible the suspect may have set his own apt/ammunition on fire.
CLICK HERE TO GET THE FOX NEWS APP
Neighbors in the apartment complex either left or were told to stay inside during the standoff. They were allowed to return home after the suspect was taken into custody.
The Bureau of Criminal Investigations and Identifications responded to the scene to conduct the investigation and process the crime scene.