Ohio sheriff accused of taking money during drug arrests to fund gambling problem, complaint says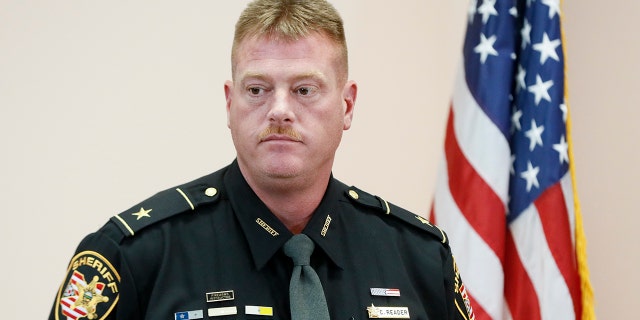 An Ohio sheriff is accused in an anonymous complaint of confiscating cash from drug arrests and using it to fund his gambling addiction.
The complaint, filed on Nov. 9, accused Pike County Sheriff Charles S. Reader of taking the money from drug arrests from a safe that is kept in the sheriff's office.
"He is a compulsive gambler and never has any money," the complaint said, according to the Cincinnati Enquirer.
OHIO POLICE OFFICER PENS EMOTIONAL PLEA TO SPEEDERS AFTER TICKETING TEEN FOR DRIVING 100 MPH
Reader borrowed thousands of dollars from two deputies and blew it on gambling, the complaint also alleged. It also stated his daughter drove cars impounded by the sheriff's office.
"Reader just does whatever he wants and no one ever calls him on it," the complaint stated. "We are scared to death of him."
Reader's attorney, James T. Boulger, told the Columbus Dispatch that he was "not aware of" the sheriff having a gambling problem. He said the "main focus" of the auditor's investigation will be whether the sheriff confiscated money during the arrests.
2 CHICAGO POLICE OFFICERS RESPONDING TO A SHOTS-FIRED CALL ARE STRUCK, KILLED BY TRAIN
"I think that may be cleared up pretty quickly," he said.
Pike County prosecutor Rob Junk requested a special prosecutor to investigate the claims, the Columbus Dispatch reported.