Ohio man accused of fatally stabbing 1-year-old son may have been involved in custody battle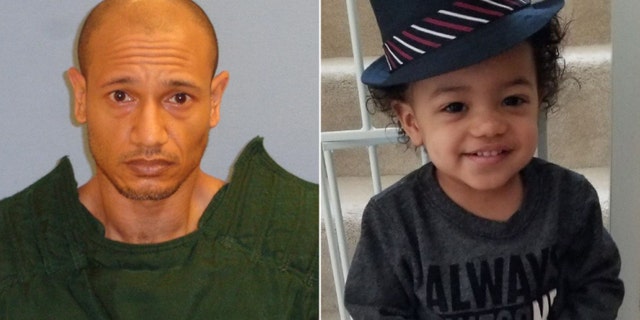 An Ohio man, accused of stabbing his son to death in an attempted murder-suicide may have been involved in a custody battle with the boy's mother.
Jason Shorter, 41, drove to the Parma police station on Saturday night and told officers that "he wanted to turn himself in for an 'attempted murder, suicide,'" Sgt. Dan Ciryak said in a news release.
Police noticed that Shorter had "self-inflicted lacerations" on both wrists and that he also had a "single self-inflicted stab wound to his chest."
NEW YORK NANNY WHO MURDERED TWO KIDS GETS LIFE SENTENCE
After learning that his son, 18-month-old Nicholas, was in the trunk of the car parked outside, police searched the vehicle and found the boy unresponsive. He also had an apparent stab wound to the chest.
Attempts to resuscitate the child were unsuccessful and he was taken to an area hospital where he was later pronounced dead.
A GoFundMe page, set up for Nicholas to help pay for funeral expenses, revealed that Shorter had been involved in a year-long custody battle with the boy's mother. According to the page, the woman, Nicole, allegedly won full custody of Nicholas on May 4, just eight days before his brutal killing.
"On the eve of her second Mother's Day, and just months before his second birthday, Nicholas was tragically killed by his father," the donation page alleges.
Shorter was released from Metro Hospital late Tuesday night where he was being guarded by police while receiving treatment.
He was taken to Parma jail to await his first court appearance.
Shorter has been charged with one count of aggravated murder, a first-degree felony, in connection with the child's death.