Ohio house fire: 7 people, including children, dead, officials say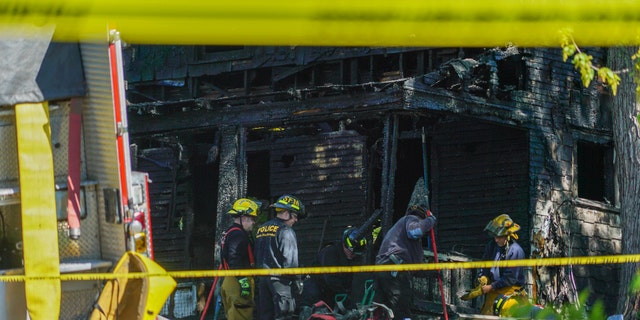 Seven people died after a fire broke out at a home in northeast Ohio early Monday morning.
The fire began at a home on Fultz Street in Akron, about 30 miles south of Cleveland, about 3 a.m., Fox 8 reported. Firefighters initially could not access the upper level of the home because of structural damage in the building.
MAN DIES AFTER SETTING HIMSELF ON FIRE WHILE ON FACEBOOK LIVE, POLICE SAY
Officials did not specify how many children were among the seven dead. Firefighters found "multiple bodies" in the home after the fire.
It's unclear how the fire started. Firefighters said they believe the blaze started in front of the home.
"My family, the Akron Fire Department, and the entire Akron community, are profoundly saddened by this devastating incident and this tragic loss of life," Akron Mayor Daniel Horrigan stated in a statement on Monday.
MARYLAND BUS CRASH: AT LEAST 30 HURT, MOSTLY CHILDREN
Arson investigators and the State Fire Marshal's Office reported to the scene to investigate the fire.
Monday's fire unfolded just down the block from a home where a man and a woman died in an April 2016 fire that was investigated as a possible arson.
The Associated Press contributed to this report.