Ohio couple adopts 6 foster children to add to their happy family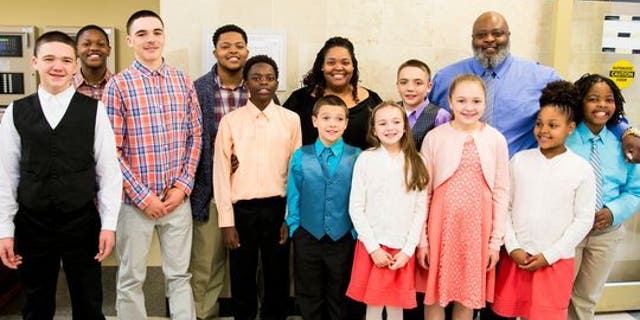 They're one big happy family: An Ohio couple with five biological kids added six foster siblings to their household last month.
Christopher and Christina Sanders, who live in a suburb of Cincinatti, adopted six siblings ranging from 9 to 16 years old because they wanted to stay together.
TEXAS TODDLER, BABY RESCUED FROM FLOODED CAR ON VIDEO
The couple now has 11 children.
"I'm happy that I'm here because everything is wonderful. This is just what I wanted," Cayley, one of the adopted girls, told Cincinnati.com.
Hamilton County Probate Judge Ralph E. Winkler, who finalized the adoption, told the website he hopes the story will inspire others to adopt.
The Associated Press contributed to this report.