Officials search for 2 missing boys swept away from mother during Sandy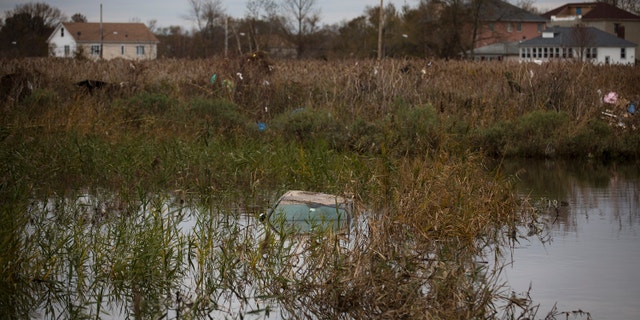 NEWYou can now listen to Fox News articles!
Police officers are searching for two brothers who were swept away from their SUV during Monster Storm Sandy Monday.
Connor and Brandon Moore were torn from their mother Glenda's arms by rising floodwaters as she desperately clung to them in a Staten Island street, The New York Daily News reports.
"The waves just came and started crashing on the car," the woman's sister told the paper. "She said she got shoved, and then the wave just took the car and flipped it over. She was knocked down."
The boys, who are 2 and 4, disappeared and their mother was forced to swim to save her own life.
She spent the night cowering in a doorstep until the storm passed, and eventually found her way to police. She had hypothermia, and said she had spent the night knocking on doors but no one was willing to let her in.
Now the family is hoping for a miracle.
"We're just hoping and praying with every phone call they have good news for us, something," the sister said. "We're just waiting - hoping and waiting."
Click for more from The New York Daily News.
The Associated Press contributed to this report.