Officials: FBI thwarts plot against prominent Florida Jewish center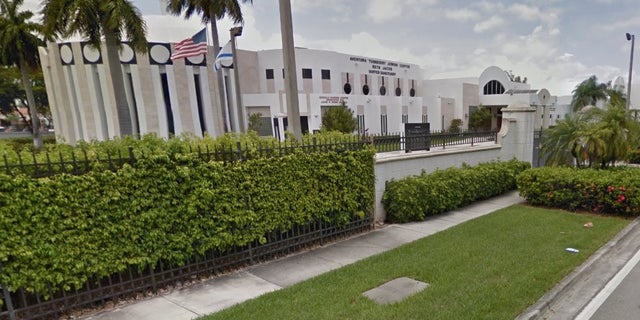 A man's planned explosive attack on a South Florida Jewish center was thwarted by the FBI through an undercover operation involving a dummy bomb, authorities said Monday.
James Medina is accused of trying to blow up the Aventura Turnberry Jewish Center during Passover services. Officials portrayed Medina as being anti-Semitic.
"MEDINA explained that if he would conduct an attack he would want to do it at a synagogue because Jewish people are the ones causing the world's war and conflicts," the complaint against Medina said.

A 17-page FBI affidavit unsealed Monday includes numerous comments allegedly made by Medina about his plan, which initially envisioned use of AK-47-style weapons to shoot up the Jewish center. Several of these conversations were recorded by an informant identified only as a "confidential human source" in the document.
According to the FBI, Medina wanted to create a leaflet to be left at the scene in which he would claim the attack was traced to the Islamic State terror group. There's no evidence the group was actually linked to Medina, but he told the informant that leaflet would "make it look like it's ISIS here in America. Just like that."
The plot, Medina said in one conversation, would be to "strike back at the Jews, by going to a synagogue and just spraying everybody ... It's a war man and it's, like, it's time to strike back here in America." Later, Medina called the plan "my call of duty."
"When I'm doing this, I feel that I'm doing it for a good cause for Allah," he is quoted as saying.
Another undercover FBI employee several times asked Medina whether he really wanted to go through with the plot, which might include killing women and children.
"I'm up for it. I really am. This is no joke. This is serious, dog," Medina said on an FBI recording.
He allegedly discussed planting a bomb as close to the door of the synagogue as possible or leave it in a bathroom.
"I mean though, whatever, whatever it is, it's just gonna go off," Medina reportedly said. "I wanna see damage happen to their ass."
Medina allegedly said he wanted to go through with the plot because he has "a lot of love for Allah."
Medina reportedly believed the Jewish holiday he would be disrupting was Yom Kippur and said he wanted to "let them realize that their Yom Kippur's going down."

Medina is being held at the Federal Detention Center in Miami and is slated to appear in court Monday afternoon to be charged with a weapons of mass destruction offense.
"The leadership of our congregation has been briefed by law enforcement and Jewish community security officials about this situation," the synagogue said in a statement on its Facebook page attributed to Rabbi Jonathan Berkun and Executive Director Elliot Karp. "They assured us that the synagogue and school were never at risk at any time during the investigation and arrest, and that there are no credible threats directed against us at the present time."
Aventura is a 30-minute drive north of Miami.
The Associated Press contributed to this report.