Officials: Air passenger caught with dagger, throwing stars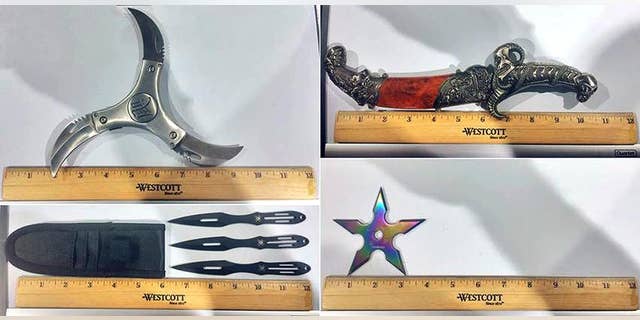 NEWYou can now listen to Fox News articles!
NEW YORK – A Connecticut man has been arrested after authorities say he tried to bring martial arts weapons, including throwing stars, onto a plane in New York City.
The Transportation Security Administration says its officers stopped the man at a LaGuardia Airport checkpoint on Saturday after they detected weapons in his carry-on luggage.
TSA says the New Haven resident was carrying a dagger and several other weapons, including three throwing knives, a traditional throwing star and an expandable throwing star, also known as ninja stars.
Airport police confiscated the weapons and arrested the man. TSA hasn't released his identity.
Officials say airport operations weren't impacted.