Official: Girl found dead on Boston Harbor shore identified, home searched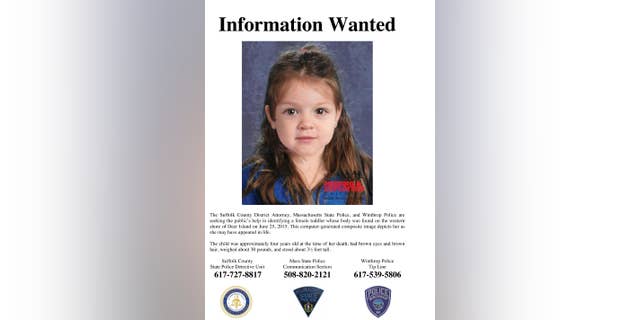 NEWYou can now listen to Fox News articles!
BOSTON – A law enforcement official says authorities have identified the girl who was found dead on a Boston Harbor beach this summer and whose case sparked a massive social media campaign to try to find out what happened to her.
The official spoke Friday on the condition of anonymity because he was not authorized to release details of the investigation. He said police searched a Boston home Thursday and have been in contact with family members.
A spokesman for the Suffolk district attorney's office said the investigation remains "very active." A state police spokesman did not immediately return calls.
The girl was named Baby Doe by investigators and was estimated to be 4 years old. Her body was found on Deer Island in Winthrop on June 25 by a woman walking a dog.