Officers escort daughter of fallen colleague to her high school prom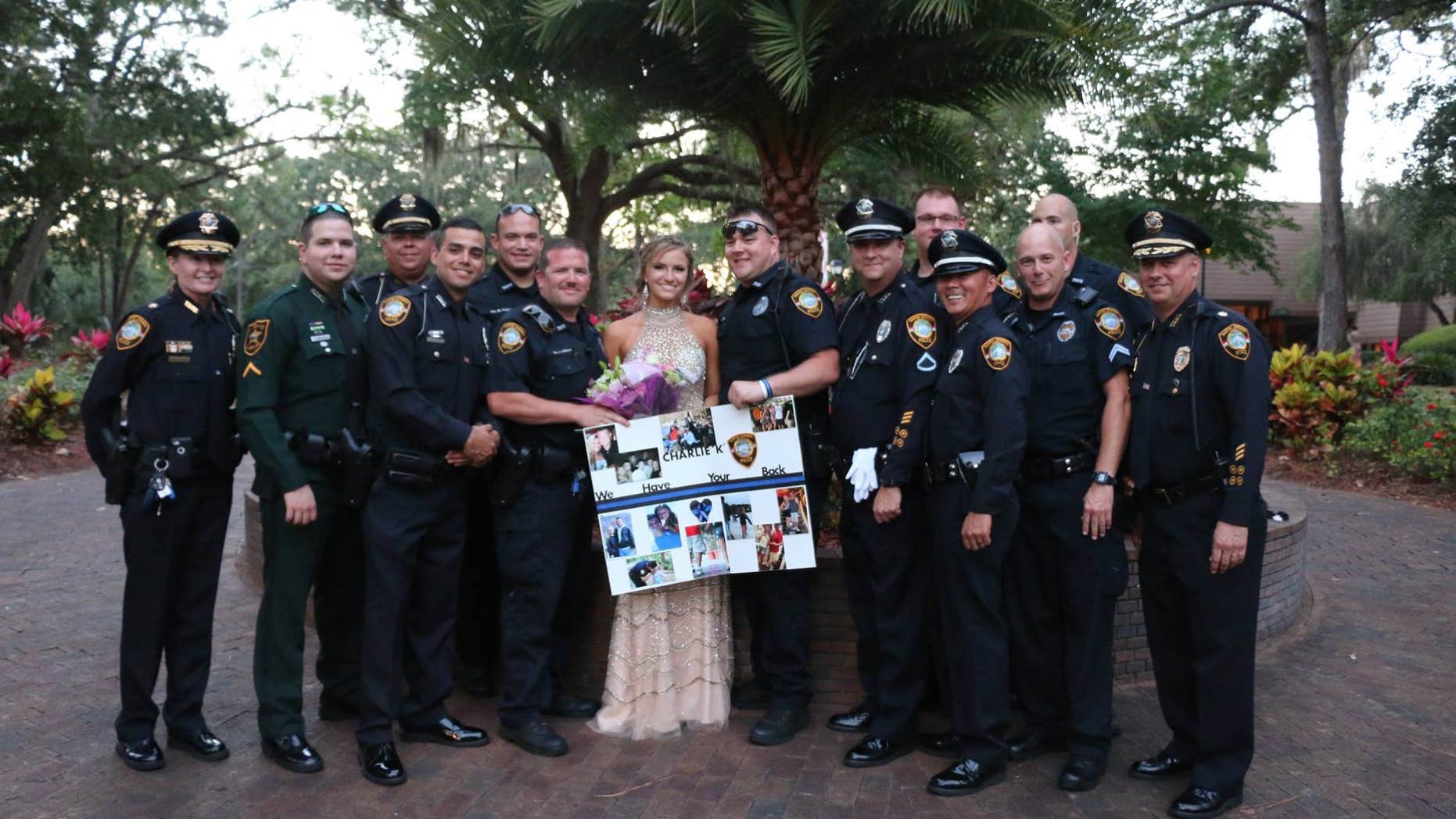 A Florida teenager whose police officer father was shot and killed in the line of duty got a big surprise before her prom Saturday, when her dad's friends on the force escorted her to the big dance.
"They always say, 'never forgotten,' and I totally believe that. They're always texting me, 'how are you doing?' and they step in with things that my dad did, and they're amazing. I love each and every one of them," the teenager, Aleena Kondek, told Fox 13.
Her father, Tarpon Springs Officer Charlie Kondek, was killed in December 2014 responding to a call about a noise complaint, police said.
"It's our responsibility and our honor to stand in for Charlie. Charlie would be here and he's not able to be here," Maj. Jeff Young told the news station.
The teen's mother reportedly arranged for the officers to surprise her, posing for photos before the River Ridge High School dance. The girl said she graduates next month.
Tarpon Springs is 45 minutes northwest of Tampa.