Officer fatally shot in Colorado identified; manhunt underway for two suspects
An Adams County, Colo. police officer was fatally shot late Wednesday in Thornton, prompting a massive manhunt for two suspects, police said.
Law enforcement sources said a third suspect is in custody, FOX 31 reported.
The Colorado Police Officers Foundation identified the slain deputy early Thursday morning as Heath Gumm, 32.
The foundation, which said Gumm is survived by his wife and family, set up a webpage for donations to help the family.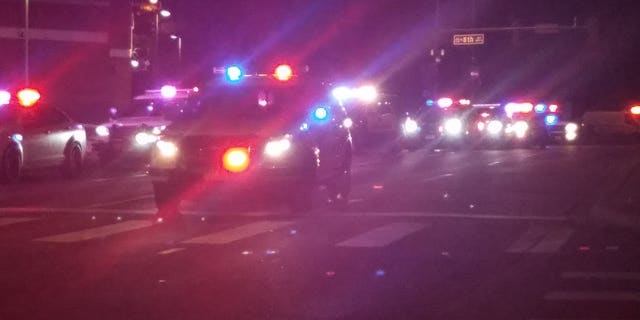 Police said the incident began when they were responding to an "assault in progress" and found that a suspect had fled upon their arrival.
After a search of the area, police said, they found a male in the area who matched a suspect description.
The suspect fled behind a house, and fired at deputies with a handgun when confronted, a police spokeswoman said. He hit one deputy in the chest before fleeing on foot, police said.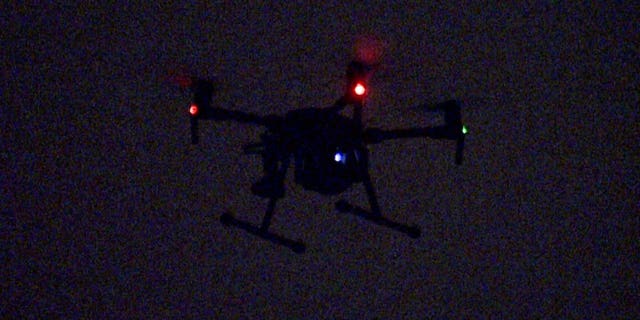 Authorities said they are looking for "two light-skinned black males or dark-skinned Hispanic males dressed in all black."
SWAT teams were continuing to look for the suspects as the dragnet continued late into the night, and police were reportedly using airborne drones to search the area.
"Officer down, please avoid the area of 88th and Dawston Street," the Adams County Sheriff's Office tweeted shortly after the shooting. "Large perimeter with suspect still at large."
The tweet advised residents in the area to "seek shelter away from the doors and windows."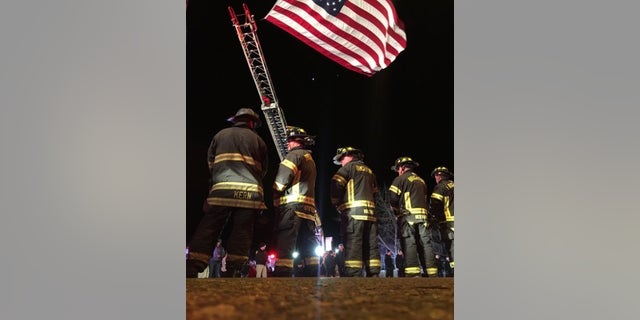 In a follow-up tweet, the department described a "large dangerous scene with active searches in progress."
"Tonight we watched as a community was on edge and a sheriff's deputy was shot while responding to a call in Adams County," Colorado Gov. John Hickenlooper said in a statement. "We are deeply saddened to learn that the deputy has died from injuries sustained in the shooting. Our thoughts and prayers are with the Adams County Sheriff's Office and the family and friends of the deputy killed. The investigation is ongoing and authorities continue to work to restore calm to the area."
Some residents reported a tense scene in the community in the immediate aftermath of the shooting.
"Officers walking around with rifles drawn," a reporter posted on Twitter. "Deputy just told us 'guys careful I was just pointing my rifle at you thinking you had a gun.'"
A Walmart employee near the shooting reportedly told reporters that doors at the store were locked as the manhunt continued.
The fatal shooting comes less than a month after a Douglas County, Colo., deputy was killed and several others were wounded in an ambush-style shooting.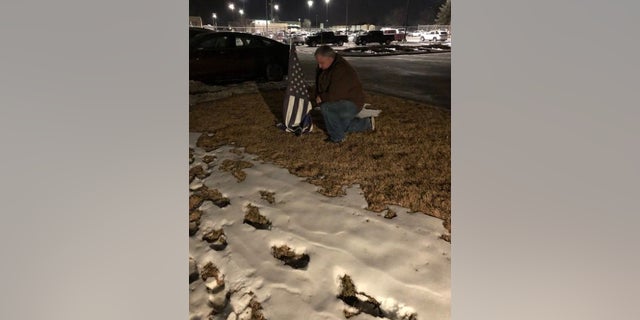 Last Wednesday, an Adams County deputy fatally shot a man who fought with him in an apartment complex, police said.