Off-duty San Antonio deputy dies after vehicle plunges into sinkhole
An off-duty sheriff's deputy died and two other people were injured when two vehicles plunged into a water-filled sinkhole in San Antonio on Sunday, authorities said.
The Bexar County Sheriff's Office said Monday that the victim was 69-year-old Deputy Dora Linda Nishihara, who was a courthouse bailiff. Fox San Antonio reported that Nishihara worked as a reserve deputy from August 2009 to October 2016.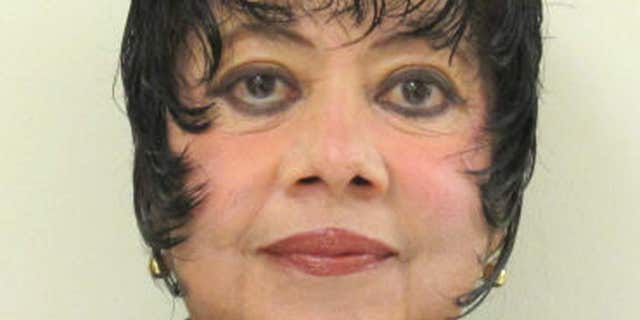 "My heart and prayers go out to the family involved in this tragedy," Mayor Ivy Taylor said in a statement. "The fire department, TCI and SAWS have been working to secure the scene of the sinkhole and will remain there until all repairs have been made."
A crane was used to retrieve her personal car from water about 12-feet deep. Nishihara's body was found inside the submerged vehicle.
Sheriff's spokesman James Keith said Nishihara was not working Sunday when her vehicle fell into the sink hole. Utility officials said the sinkhole appeared after a sewer line ruptured during heavy rain earlier Sunday.
Authorities said two passers-by rescued a driver after another vehicle that went into the sinkhole. That driver and one his rescuers were treated for minor injuries.
The Associated Press contributed to this report.