Obscure case involving Obama, NJ limo driver sends shockwaves through Albania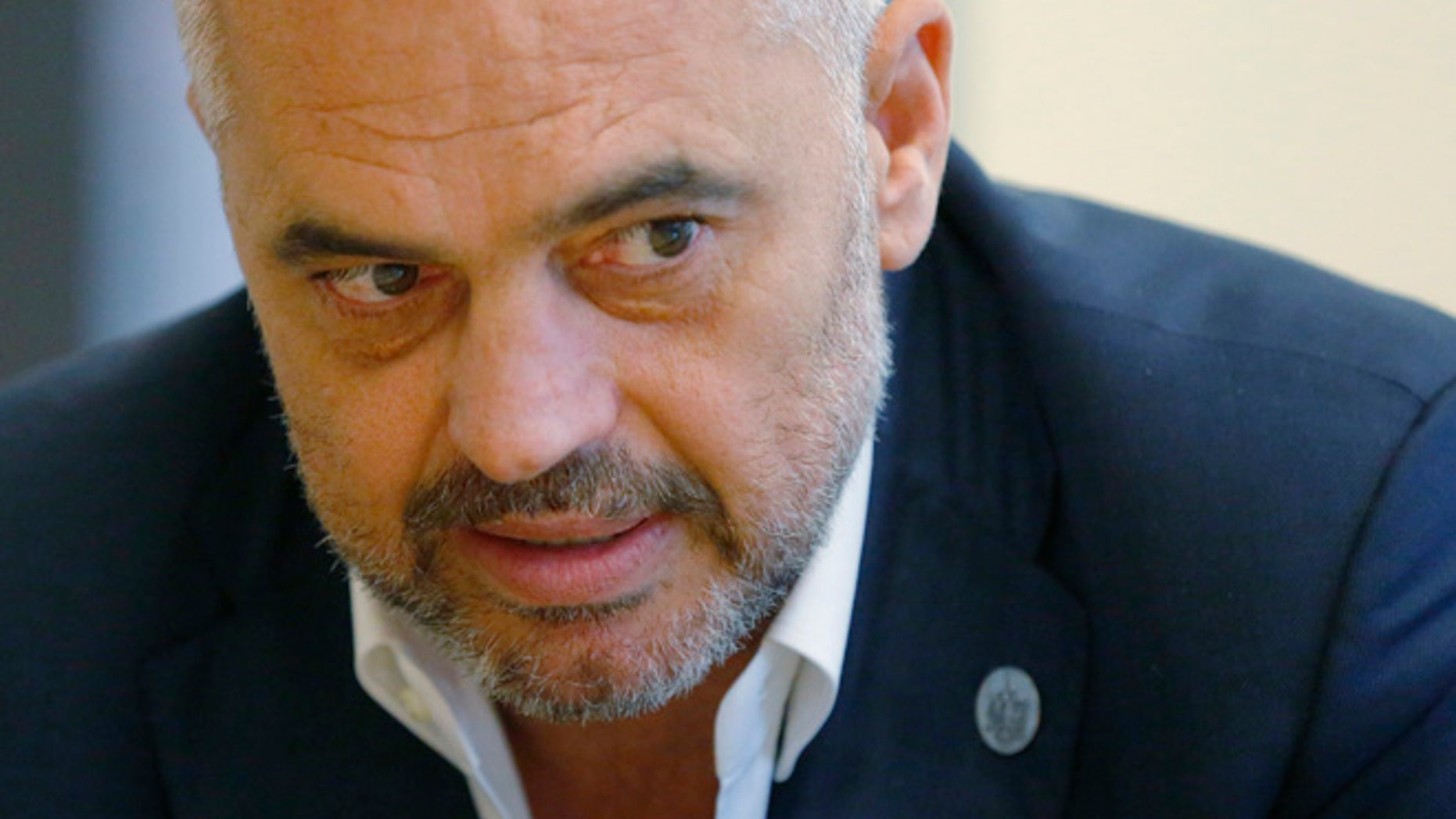 A federal case involving a New Jersey limo driver, the most powerful man in the world and the prime minister of Albania has drawn scant attention in the U.S., but it threatens to rock the southern European nation's corridors of power.
On paper, New Jersey chauffeur driver Bilal Shehu was a big donor to President Obama's 2012 re-election campaign, ponying up $80,000 for he and his wife to attend an exclusive fundraiser in San Francisco.
But Shehu didn't bring his wife; he brought Edi Rama, who would go on to become Albania's prime minister. The feds say it was Rama's money all along, and a picture Rama got with the U.S. president gave his campaign back home a huge boost.
Shehu,of the New York suburb of Paramus, N.J., has not fared as well. He pleaded guilty June 29 to knowingly and willfully making foreign contributions and donations and faces five years in prison and a $250,000 fine when he is sentenced on Oct. 5.
In his homeland, Albanian political operatives have charged that the money was provided by drug dealers, and Rama's rivals are calling for him to be prosecuted.
"Edi Rama has committed at least three criminal acts … and personally profited from that," lawmaker and opposition leader Eduard Halimi told The Associated Press after filing a criminal complaint against Rama last week.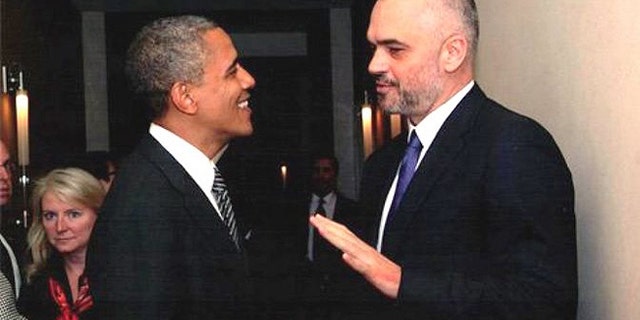 According to documents filed in Shehu's case, which was investigated by the FBI, he admitted to receiving the money from a foreign source via a wire-transfer into his bank account. He then provided it to a joint fundraising committee, disguising its true origin and conspiring to have a foreign national attend a campaign event.
Rama's name was not mentioned in the case. The documents said that the "foreign national" was denied access to the event in San Francisco but was allowed to be photographed with President Obama.
The U.S. Attorney for the District of New Jersey said in a statement that no one from Obama's fundraising committee is accused of wrongdoing, and the committee has fully cooperated with the investigation.
"No one on the joint fundraising committee has been accused of any wrongdoing and the committee has fully cooperated in the investigation leading to today's guilty plea," the U.S. Attorney's Office said in a statement.
Shehu's attorney says that no plea deal had factored into his clients admittance of guilt before the court.
"My client entered a guilty plea in open court and is not a cooperating witness for the government," Alan Abramson told FoxNews.com.
Under the Federal Election Campaign Act, no foreign national may donate or spend money in connection with any local, state or federal U.S. election. The only exception is if the person has a green card and permanent residence within the country.
While the U.S. investigation is wrapped up, the story continues to roil Albanian politics.
"No Albanian today believes that Rama is not afraid of independent judges and prosecutors," National Democratic Party head Lulzim Basha said in a post on his Facebook page.
US scandal for Edi Rama. NJ court found he ilegally paid 80.000 $ by disguising money from Albania to get this photo pic.twitter.com/BPQqSpt93W

— Gent Strazimiri (@GentStrazimiri) July 1, 2016
Prosecutors in Albania have until the end of July to pursue an investigation against Rama, according to balkaninsight.com.
Albi Serani, spokesperson for the Prosecutor General, told the news site that in accordance with standard procedures, it takes about one month to verify such complaints.
"During this time, prosecutors have to decide if there is any indication of a criminal element and in the case, and they then open an investigation, or they just dismiss the complaint," he said.