Obama Praying for Holbrooke's Recovery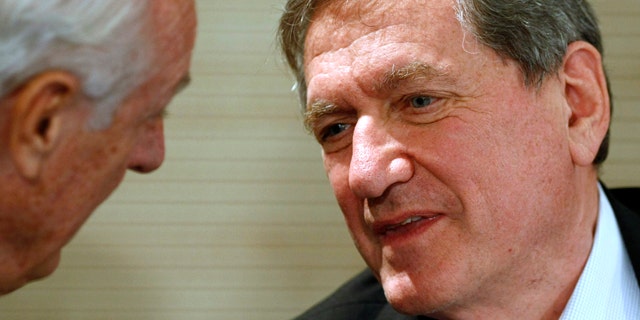 NEWYou can now listen to Fox News articles!
President Obama told Richard Holbrooke's wife that he and Michelle Obama continue to pray for her husband's recovery.
"I know that Secretary Clinton, Admiral Mullen, Tom Donilon, and other members of our team have been with him at George Washington hospital," said Obama in a statement released on Saturday. "And we continue to pray for his recovery, and support his family in this difficult time."
Holbrooke, the president's special envoy for Afghanistan and Pakistan, is in critical condition at a Washington hospital after surgery to repair a tear in his aorta, the State Department said Saturday.
Holbrooke's surgery was completed Saturday morning and his family is now with him, State Department spokesman P.J. Crowley said in a statement.
Obama appointed Holbrooke, 69, special envoy in the early weeks of his administration. Holbrooke has since traveled frequently to Afghanistan and Pakistan, as well as to other countries that are coordinating with the United States on policies toward both countries
Holbrooke was assistant secretary of state and ambassador to Germany in the 1990s. The veteran diplomat is perhaps best known for helping broker the 1995 agreement that ended the war in Bosnia.
Holbrooke has been busy in recent months preparing an assessment of the Afghanistan government for Obama.