Obama Administration Starting Crackdown on Illegal Criminals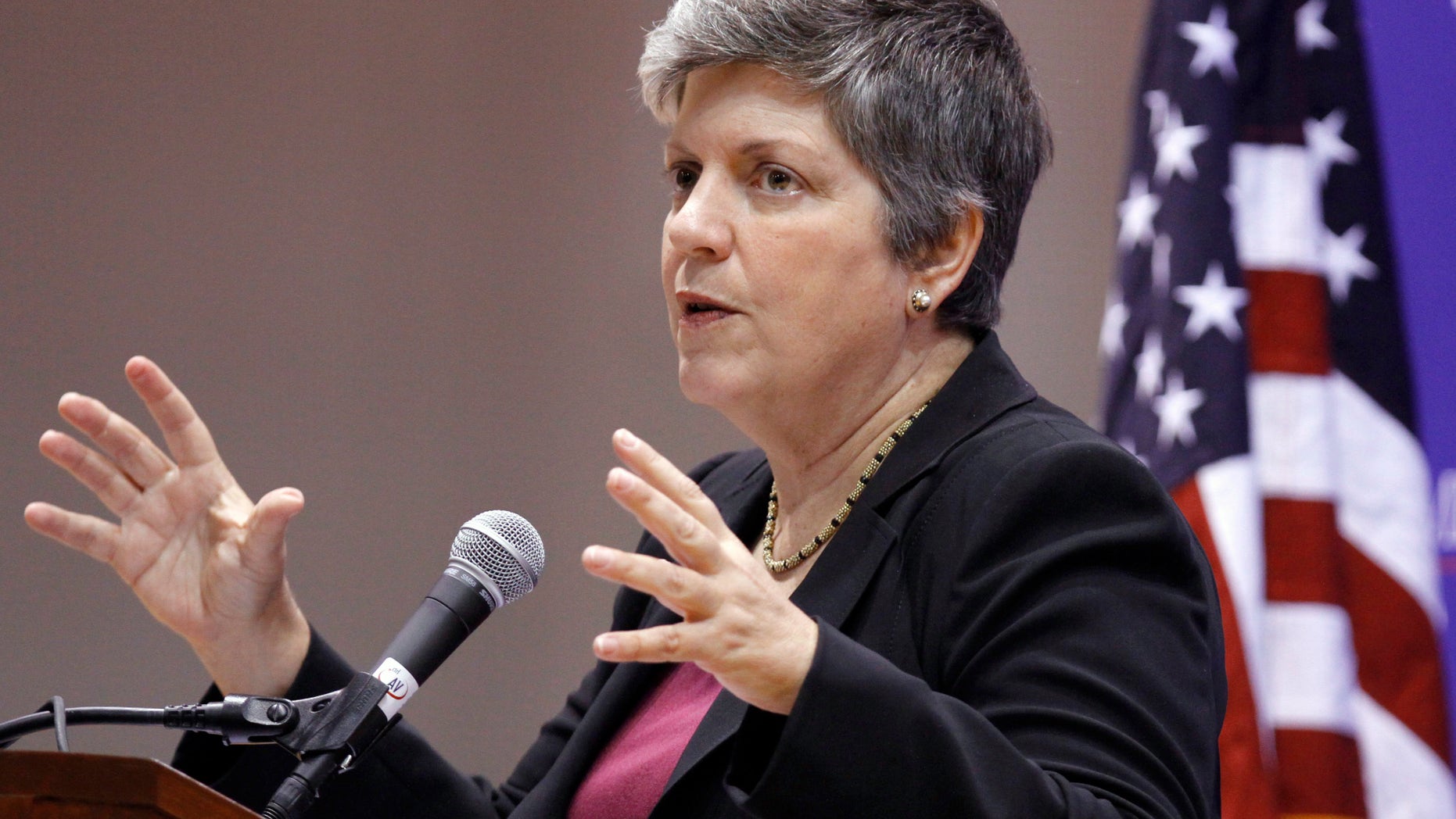 WASHINGTON – The Obama administration is making a very public point of promoting its new effort to target criminals who are in the country illegally.
Homeland Security Secretary Janet Napolitano will deliver a speech at American University on Wednesday outlining what she calls the department's "smart, effective enforcement" of the nation's immigration laws.
Last week, Immigration and Customs Enforcement announced the arrests of nearly 3,000 criminal illegal immigrants rounded up in a weeklong, nationwide sweep. Those people will now face deportation proceedings.
ICE Director John Morton said the roundup was another example of the department's efforts to use its limited resources to focus on those illegal immigrants who pose a threat to public safety or national security.
"We are charged with enforcing the national immigration laws and we are trying to do that in a thoughtful, balanced way," Morton said. "Our principal priority is public safety. That makes a ton of sense with limited resources."
On Tuesday, Morton's deputy, Kumar Kibble, reiterated that sentiment during a House border and maritime subcommittee hearing focusing on how the department decides which illegal immigrants should be deported first.
"We are effectively managing our resources by carrying out our responsibilities in a smart, fair and efficient way," Kibble said in written testimony.
Kibble also testified that despite the focus on criminals, immigration enforcement for other illegal immigrants hasn't stopped.
Napolitano's speech will focus on deportation issues and security at the border, according to a DHS official who spoke on condition of anonymity to discuss the speech in advance.
Homeland Security has been the target of criticism from both sides of the immigration debate in recent months.
Supporters of immigration reform have said that despite the Obama administration's pledge to target serious criminals for deportation, immigration officials were routinely deporting people with either no criminal history or with nothing worse than traffic violations or misdemeanors.
In June, Morton issued a memo outlining when and how immigration officials could use discretion on whom to try to deport. Cases in which young people were brought to the country illegally by their parents or when people with no criminal history were arrested were mentioned as examples of situations in which officials could use their discretion.
In August, Napolitano sent a letter to a group of senators who have supported comprehensive immigration reform. In it, she promised a review of about 300,000 cases pending in federal immigration courts. She wrote that many people who had no criminal history may have their cases delayed indefinitely.
Those people would then be eligible to apply for permission to work in the United States, though such permission is not guaranteed.
Republicans have accused the DHS of circumventing Congress and creating a policy of administrative amnesty, a charge Napolitano has denied.
Rep. Michael McCaul, R-Texas, echoed that charge at Tuesday's hearing.
"Call it what you want," he said. "It appears to me that the administration is saying, Well, if you are a non-criminal (immigrant), we are going to allow you to stay in the United States, and beyond that we will let you apply for work permits."