NYPD searching for 4 suspects after officers were shot at; no injuries reported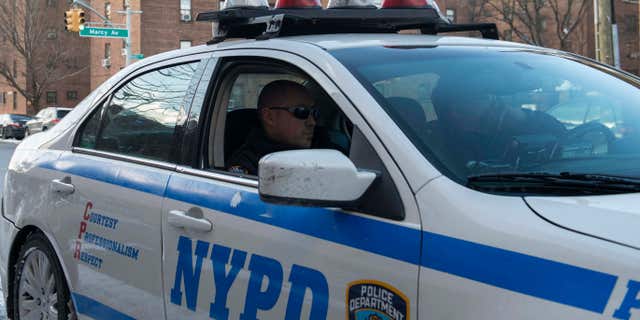 NEWYou can now listen to Fox News articles!
A manhunt was under way early Wednesday after shots were fired at two NYPD officers in Brooklyn.
Neither of the officers was injured.
According to the Sergeants Benevolent Association, the two officers were walking their patrol post Tuesday when someone in a dark-colored Nissan made some sort of remark about "getting them" and then fired shots at the officers.
It's unclear if the officers returned fire, according to WABC-TV.
The Sergeants Benevolent Association said authorities are searching for four black males. The post said that the car was dumped in the 67th precinct.