NYPD officers 'pull over' twin tots on video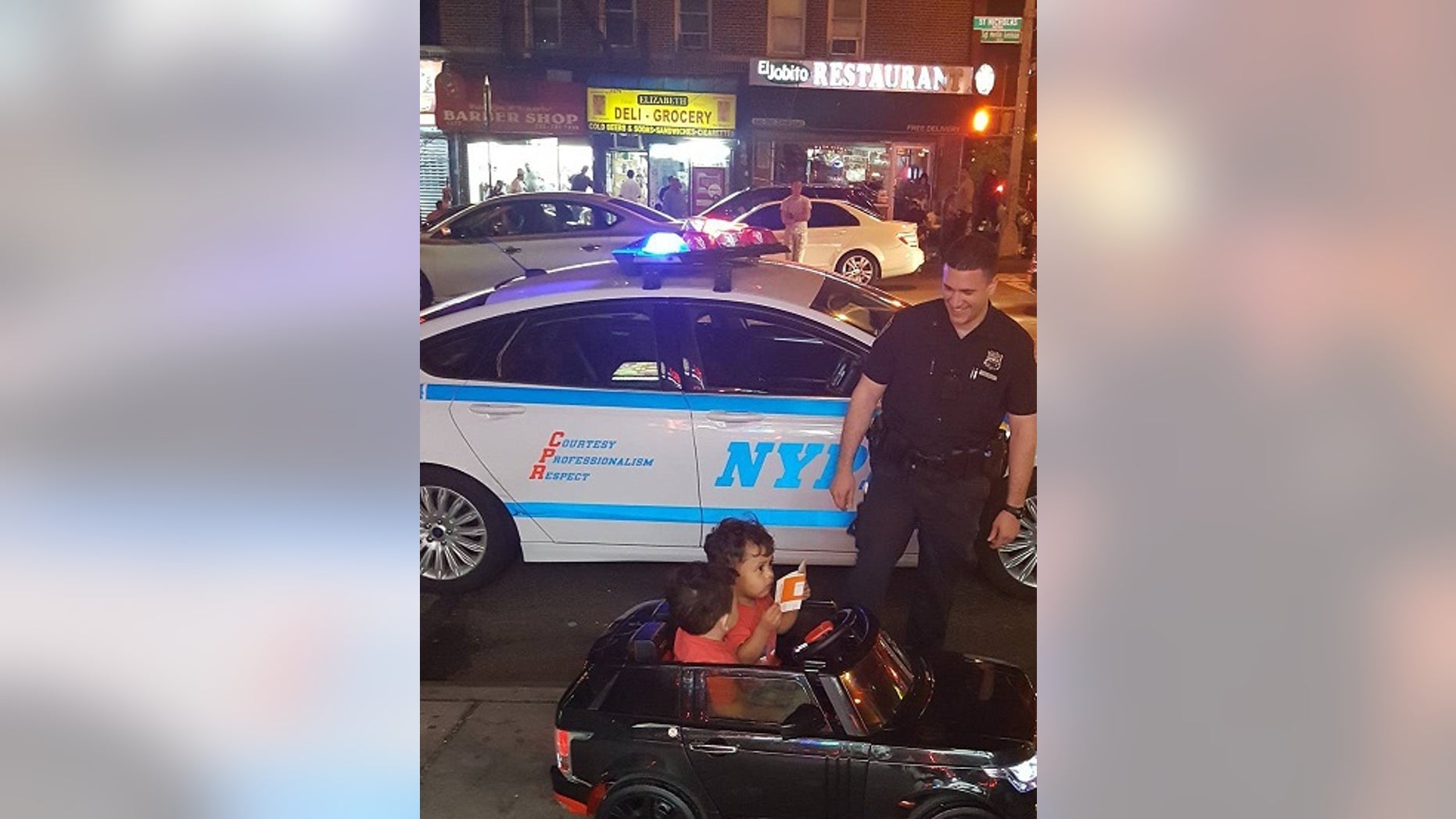 Hands where I can see them!
Two-year-old twins stopped traffic in New York City on Saturday night after being pulled over in their miniature Range Rover by two New York City police officers having a little fun.
HUNDREDS OF CIVIL WAR-ERA CANNONBALLS FOUND AT PENNSYLVANIA CONSTRUCTION SITE
The father of twins Aaron and Evan uploaded video of the "incident" to his Instagram page.
The video shows a police cruiser pulled up next to the toy car on a sidewalk in Washington Heights. The police officers then stepped out of the vehicle with a ticket in hand. One officer asked the boys for their license and registration and the other handed them a ticket.
In a second uploaded video, the officers offered the boys high fives, but one of the twins gave the officer the ticket back, instead.
Video of the incident has since racked up more than 2,000 times.