NYC terror attack suspect, Sayfullo Saipov, entered US through Diversity Visa Program
The alleged ISIS fanatic authorities say was behind Tuesday's deadly New York City slaughter came to the United States seven years ago from Uzbekistan under the Diversity Visa Program, details of Sayfullo Saipov's travel to America that could become all the more important as President Trump proposes revisions to his "extreme vetting" program.
The Diversity Visa Program, a State Department program which offers a lottery for people from countries with few immigrants in America, drew the ire of Trump early Wednesday morning.
"The terrorist came into our country through what is called the 'Diversity Visa Lottery Program,' a Chuck Schumer beauty. I want merit based," Trump tweeted. "We are fighting hard for Merit Based immigration, no more Democrat Lottery Systems. We must get MUCH tougher (and smarter)."
The DV program makes up to 50,000 immigrant visas available annually, "drawn from random selection among all entries to individuals who are from countries with low rates of immigration" to the U.S., according to the U.S. Citizen and Immigration Services website. Applicants must prove they have a clean criminal record, have a high school diploma or its equivalent, or have at least two years of work experience within the past five years in order to qualify.
The program originated as part of a bill introduced in 1990 by Sen. Chuck Schumer, D-N.Y., then a member of the House. Schumer's measure to make a set number of visas available to "diversity immigrants" from certain countries was absorbed into a larger House immigration bill, which was sponsored by Schumer and 31 others, including several Republicans.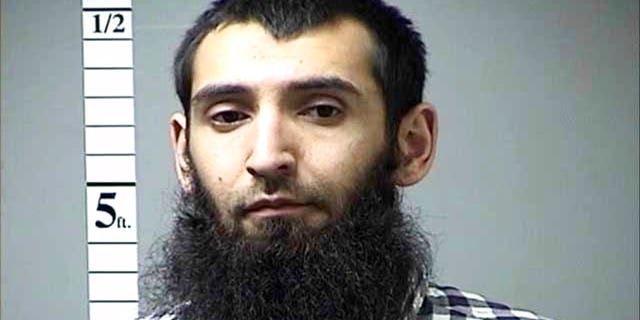 The House legislation passed in a bipartisan – but contested – vote, 231-192, while the Senate version containing the "diversity immigrants" part passed more easily, 89-8, and went on to be signed by then-President George H.W. Bush in 1990.
The program has been in the crosshairs of Congress several times, most recently when the Reforming American Immigration for a Strong Economy (RAISE) Act, sponsored by Senator Tom Cotton, R-Ark., called for its elimination. The Trump White House came out in support of the bill, calling the DV program "outdated," adding that it "serves questionable economic and humanitarian interests."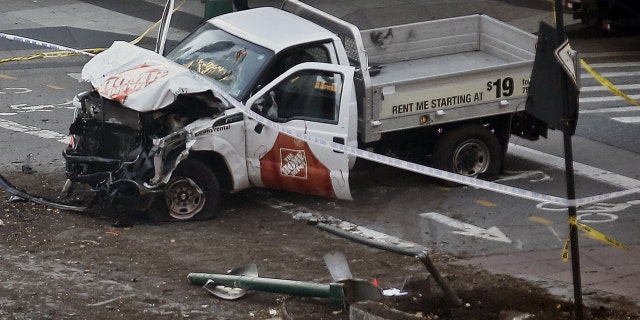 Schumer responded to Trump's comments early Wednesday, calling on the president to rescind proposed cuts to "vital anti-terrorism funding" in his budget.
"I have always believed and continue to believe that immigration is good for America," the senator said in a statement. "President Trump, instead of politicizing and dividing America, which he always seems to do at times of national tragedy, should be focusing on the real solution - anti-terrorism funding - which he proposed cutting in his most recent budget."
On Tuesday after the attack, Schumer kept his post-attack comments to praise of the NYPD.
"Thanks NYPD for rapidly responding to tragic situation downtown. Worried & saddened to hear about injuries & loss of life," he said on Twitter.
Saipov is accused of killing eight people and injuring 11 others when he drove a rented Home Depot truck down a New York City bike lane, plowing into pedestrians, before slamming into a school bus.
Fox News' Brooke Singman contributed to this report.