NYC sanitation pier, trash-filled trailers catch fire, spew smoke; 3 firefighters injured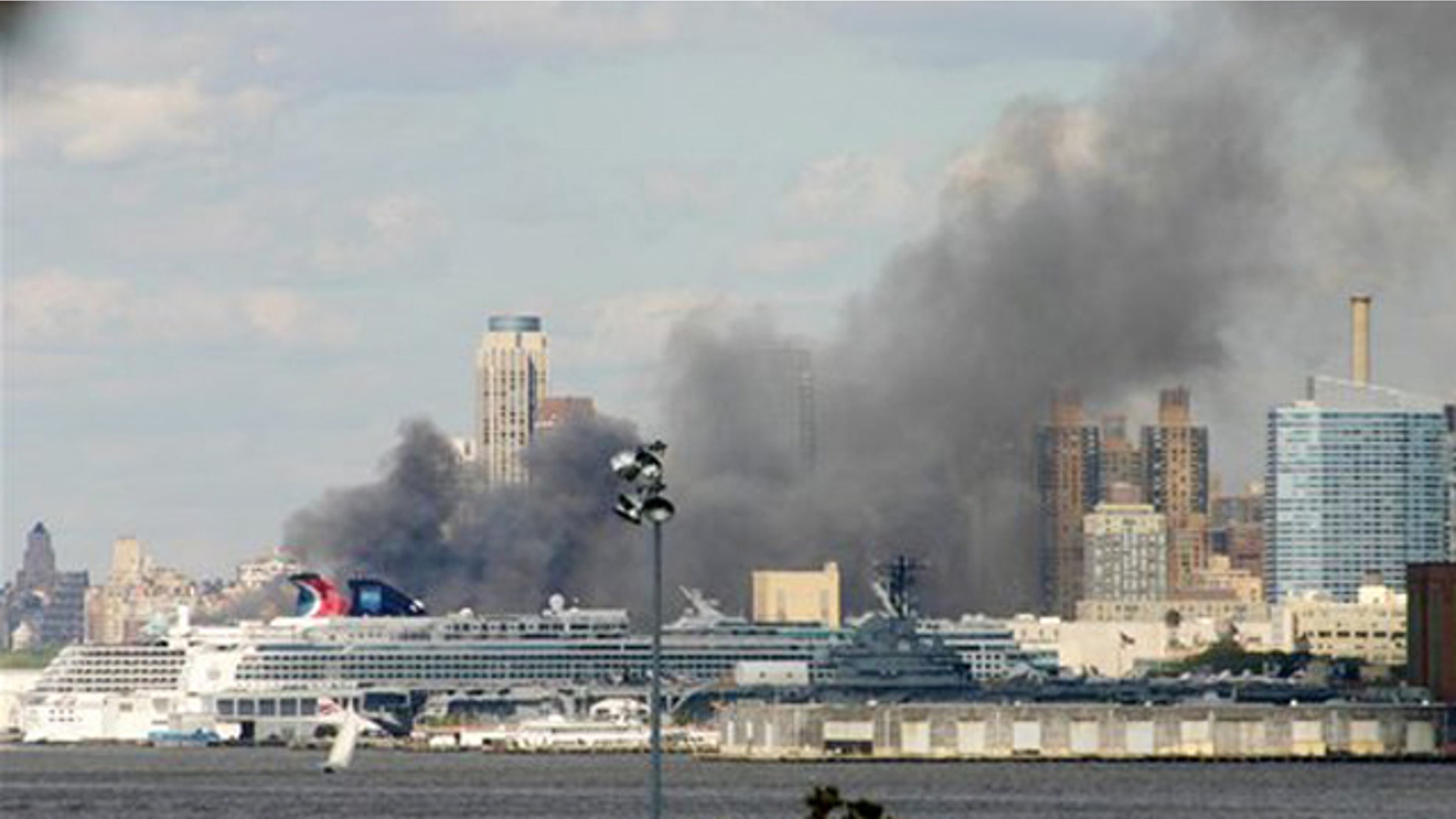 NEW YORK – The New York City Fire Department says a Manhattan sanitation pier that was the site of a smoky fire will need to be checked for stability.
The pier and trash-filled trailers began burning Saturday afternoon and drew more than 130 firefighters. The Fire Department says the blaze was extinguished within two hours of when it was reported, but the stability of the pier will need to be checked before the fire can be officially declared under control.
Three firefighters were hospitalized with minor injuries.
The cause of the blaze hasn't been determined. The Department of Sanitation did not immediately return a telephone call seeking comment.