NYC must pay $180G to 3 Muslim women forced to remove hijabs for mugshots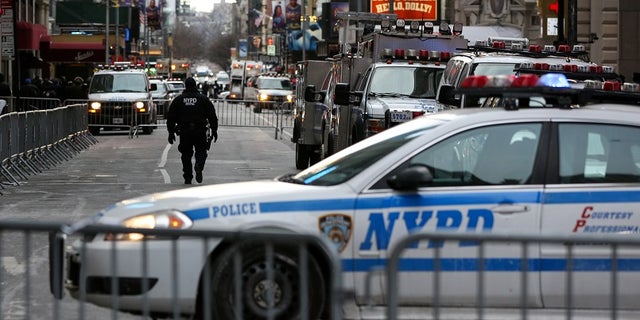 New York City will have to pay out $180,000 to three Muslim women after forcing them to take off their hijabs for mugshots.
Three lawsuits were settled Monday in Brooklyn federal court stemming from the NYPD policy of photographing people wearing religious head coverings, the New York Daily News reported. The three women settled for $60,000 each.
Some cases date to 2012, when a high school girl – identified as "G.E." – was arrested after a brawl with two other girls whom she thought spread gossip about her.
G.E. was initially brought to a local police station and was told to take off her hijab. G.E. refused and was taken to a secluded room where a female police officer took her photo outside the presence of any men, the Daily News reported.
But at Brooklyn Central Booking the police could not accommodate the girl's religious needs, telling her that there were not any female officers available and that the camera is in a fixed spot, thus the mugshot could not be taken in a private room.
The girl alleged that a male officer then took her photo without a hijab, making her feel "exposed, violated and distraught" as she was forced to be without the Islamic garb for 20 minutes while male officers and prisoners looked at her.
Police issued an order in March 2015, according to court filings, changing the policies regarding people who refuse to take off their religious head coverings. Officers who perform the arrest had to tell the person that the NYPD offers a choice of getting a private photo – without the head garb and with an officer of the same gender.
Two other cases were filed in 2015 and 2016 by G.E.'s lawyer, Tahanie Aboushi, and involved a similar situation.
One woman claims to have been forced to remove her veil at Brooklyn Central Booking police station and was denied a female photographer. Another accuser said her hijab was removed at the scene of her arrest.
Aboushi told the Daily News on Tuesday that the police department issued additional policies regarding religious headwear in December 2017.
"We did our best to establish good precedent," Aboushi said. "On the one hand, it gives officers guidance, and on the other hand, it protects the exercise of religious freedom."