NYC hospital hit with $2.5M lawsuit after allegedly faxing man's HIV diagnosis to his workplace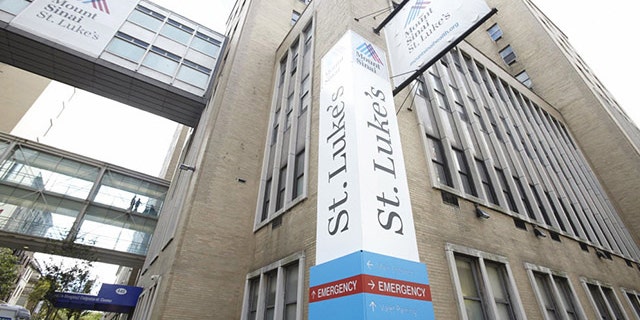 A man has filed suit against a New York City hospital he says disclosed his HIV status to his employer.
Known as "John Doe" in the court documents, the man filed a $2.5 million negligence lawsuit against Mount Sinai-St. Luke's Hospital after one of its clinics faxed his medical records to his employer's mailroom, reports the New York Daily News.
"My most intimate and personal secrets were broadcast for anyone who happened to be walking by my office fax machine," the employee told the New York Daily News. "For years now, I have been struggling to cope with how my life was changed by the unbelievably careless act of the people who I trusted with my care."
The lawsuit, filed Sept. 9, reportedly claims he was being treated at the hospital's Spencer Cox Clinic in 2014 when he asked for his records so that he could send them to another clinic -- specifically instructing hospital staffers to mail the documents to a post office box.
GIRL'S HIV INFECTION SEEMS UNDER CONTROL WITHOUT DRUGS
He had been diagnosed with HIV only a few months earlier and the files, which indicated his HIV-positive status, made their way to his supervisor, reports the New York Daily News. The man ended up quitting his job and he was forced to tell family and friends about his illness, something he was not prepared to do.
"I simply could not stay with that company," he told the New York Daily News. "I was in a constant state of apprehension about whether or not a colleague or supervisor was looking at me differently because they knew about my diagnosis. The paranoia and anxiety was too much."
The Centers for Disease Control and Prevention has said the stigma associated with a diagnosis of HIV -- which can lead to more fear and discrimination -- is "a barrier that we must overcome" in order to reach an AIDS-free generation.
MARYLAND SCHOOL AIDE WITH HIV ACCUSED OF SEX ASSAULT, FACES 119 COUNTS
Mount Sinai-St. Luke's Hospital called the mistake "egregious" and a "breach" of Health Insurance Portability and Accountability Act, a federal law about the safeguarding medical information, according to court papers obtained by the New York Daily News.
The hospital paid a $387,000 fine to the United States Department of Health and Human Services, which launched an investigation based on a complaint.
"It's bad enough to be diagnosed with HIV, but to have his health records sent to his place of work for everyone to see compounds a very difficult situation," Lichtman told the New York Daily News. "His family was not aware of his status and everyone at work was."