NYC-bound bus, tractor-trailer, car crash on interstate near Syracuse; 27 injured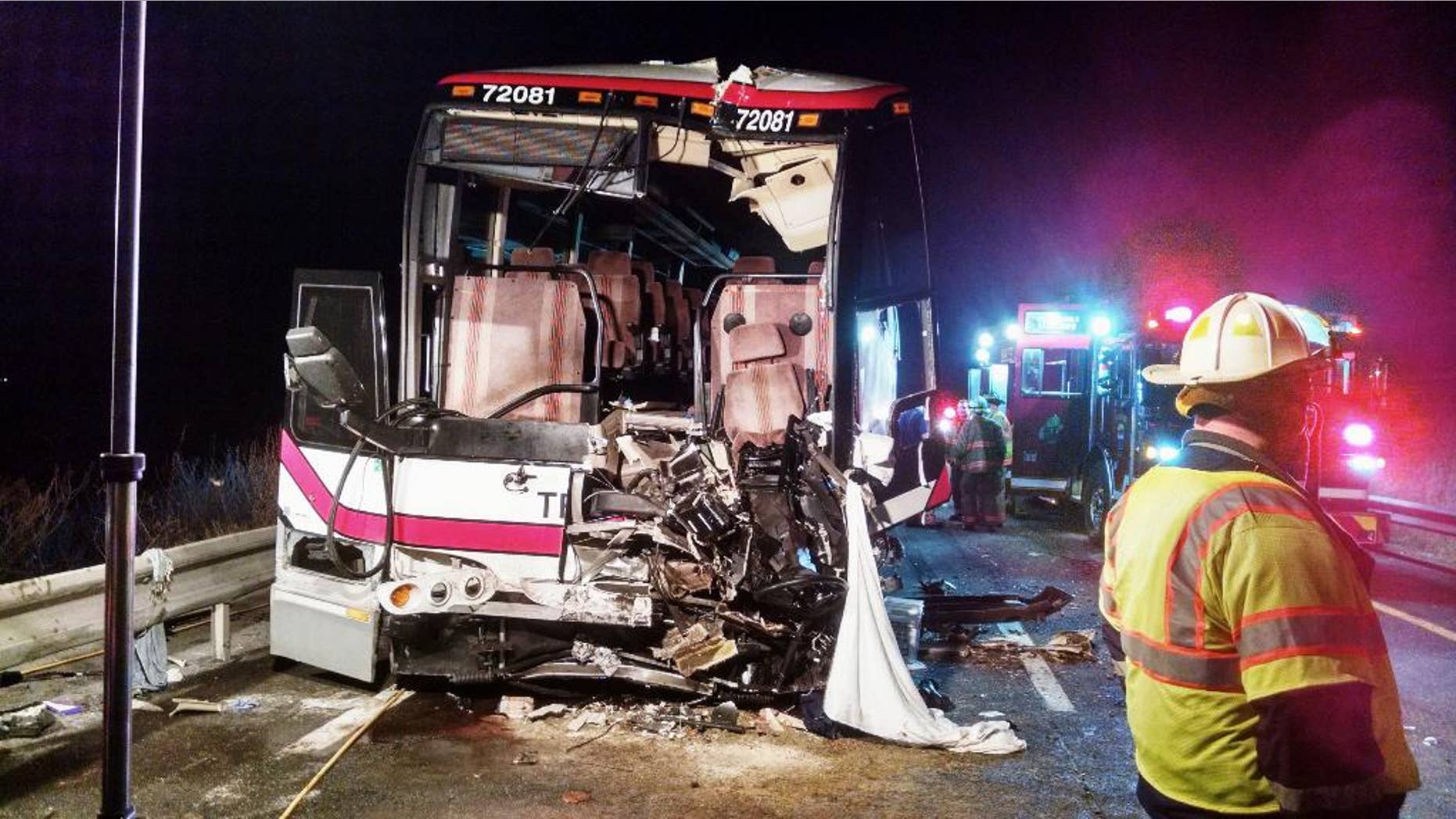 SYRACUSE, N.Y. – A crash on a Syracuse-area interstate involving a New York City-bound tour bus, a tractor-trailer and a car has left 27 people injured.
Local media report that the accident occurred at 2:45 a.m. Thursday in the southbound lanes of Interstate 81 in Nedrow, just south of Syracuse.
The Onondaga County Sheriff's Office says 52 people were on board a Pine Hills Trailways bus traveling from Toronto to New York City. Officials say there are no fatalities. The bus driver, Kelvin Sharpe Sr. of Buffalo, is in critical condition at a Syracuse hospital.
Twenty-six of the passengers sustained minor injuries.
The sheriff's office says the tractor-trailer pulled over to help the driver of car that had crashed just before the bus struck both vehicles.
Police say the car driver, 36-year-old Robert Tarbell of Nedrow, has been charged with driving while intoxicated.
I-81's southbound lanes were closed until shortly before 5:30 a.m.