NY, NJ bombing suspect faces judge; lawyer says he'll plead not guilty
The Afghan-born man suspected of setting off bombs in New Jersey and New York faced a Manhattan judge Thursday on federal terrorism charges, as his attorney said after court proceedings that he would plead not guilty.
Ahmed Khan Rahimi previously pleaded not guilty in New Jersey to charges related to the police shootout that ended with the suspect in handcuffs. Federal marshals formally arrested him this morning.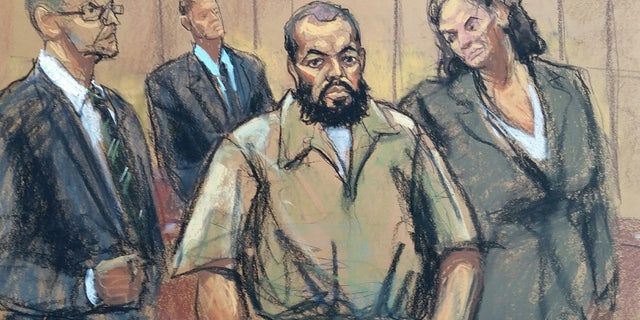 Rahimi was accused of detonating a pipe bomb along a Marine Corps charity race in Seaside Park, New Jersey, and planting two pressure cooker bombs in New York City back in September.
One of those devices did not explode. The other one blew up in Manhattan's Chelsea neighborhood, injuring 30 people.
In court, Rahimi had a visible limp and beard. He had trouble standing up when the judge walked in. He was not cuffed or shackled.
His lawyer, David Patton, said Rahimi had medical concerns after eight to 10 surgeries, many for infections. He said one of Rahimi's hands doesn't close, and he has an open wound and liver damage.
The charges against him included using a weapon of mass destruction and bombing a public place.
Fox News' Lissa Kaplan and The Associated Press contributed to this report.