NY man says intruders assaulted him inside gated community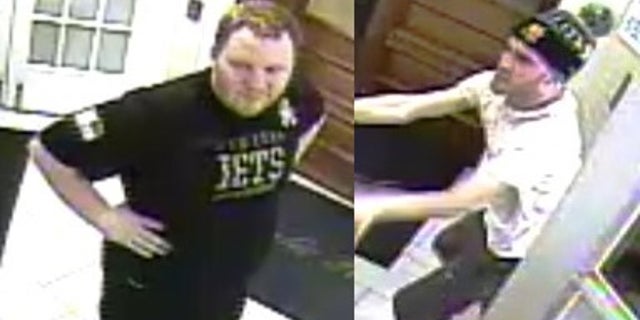 NEWYou can now listen to Fox News articles!
A chemist on New York's Long Island said the gates of his gated community didn't do much good, because a "mob" of intruders attacked him inside a clubhouse, breaking his jaw, local media reported Wednesday.
Sergei Lymar, 61, told WCBS the assault unfolded on Jan. 3 while he was getting exercise. He said roughly two dozen strangers inside the gym had refused to let him in.
When he tried taking a photo of the men with his phone's camera, he said they attacked. Surveillance video appeared to show them punching Lymar in the face, knocking him over, Newsday adds.
"There were hits in the mouth, to my shoulder, my back, over shoulder to the jaw," Lymar said.
Doctors performed emergency surgery on his face, wiring his jaw shut for weeks, WCBS reports. Police released photos of two suspects, urging people near the Atlantic Point apartment complex in Bellport to be on the lookout.
Lymar reportedly works at the Brookhaven National Laboratory, 60 miles east of New York City.
Neighbors complained to WCBS that the gates outside the community were left open too often. A sign posted on a door to the clubhouse reads "No Guests Permitted."