Notorious sex party house 'Sausage Castle' destroyed in suspicious fire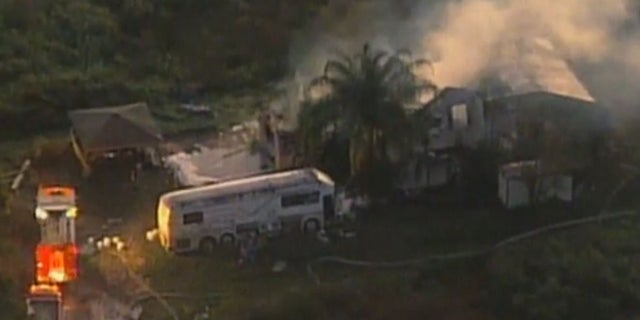 NEWYou can now listen to Fox News articles!
The notorious former nuisance sex party house dubbed the "Sausage Castle" burned to the ground in St. Cloud, Fla., Wednesday morning, and officials have called the cause "suspicious."
Firefighters were able to put out the fire, but the house was a complete loss, officials said.
CAUGHT ON VIDEO: MOM, 3 KIDS RESCUED AFTER MINIVAN PLUNGES DOWN STEEP EMBANKMENT
No information was released on why investigators have dubbed the blaze suspicious.
The "Sausage Castle" was well known in St. Cloud as a place where people would gather for wild sex parties and shoot guns in the front yard.
The house was the creation of Mike Busey, a social media sensation who carved out five acres of St. Cloud swampland and turned it into a party house.
Busey is the nephew of actor Gary Busey.
The house had been vacant for about six months.