Northwestern University ethicist live tweets her son's sex-ed class on abstinence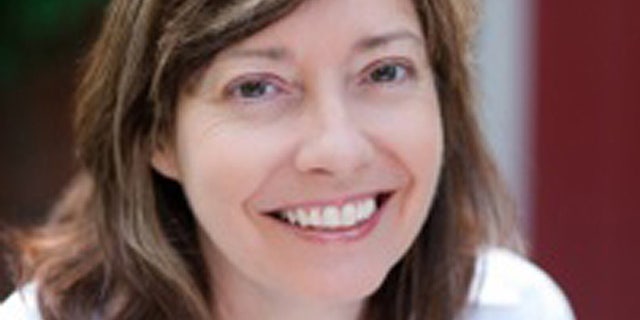 An outspoken Northwestern University ethicist attended her son's freshman high school sex-ed class on abstinence and then mocked the instruction in a series of real-time tweets that went viral.
Alice Dreger, also an author, sent out 45 live tweets that accused the two teachers running the class of equating sex as bad with personal horror stories, while pushing a conservative agenda with misleading facts and figures.
"The whole lesson here is 'sex is part of a terrible lifestyle. Drugs, unemployment, failure to finish school -- sex is part of the disaster,'" she tweeted from East Lansing High School in Michigan last Tuesday.
"I feel like raising my hand and saying 'Can I tell my sex history, which involves a lot of pleasure before and during marriage,'" she said in another tweet.
Dreger said her freshman son had invited her to attend the class "to see how bad it is" so she went. The district has a policy that allows parents to monitor such classes.
The professor did not return calls to FoxNews.com Monday seeking comment.
"I can't stand this," she tweeted after the class began. "They're teaching 'abstinence stories' that worked and 'non-abstinence' stores that 'led to consequences.'"
Another tweet said: "You'll find a good girl. If you find one that says 'no,' that's the one you want." HE ACTUALLY JUST SAID THAT."
She criticized the other instructor, a female, for saying condoms fail 18 percent of the time. In fact, the Centers for Disease Control says condoms will fail 18 percent of the time if used incorrectly.
At the end of the class, the teachers gave students dice to explain the probabilities of getting pregnant.
"'We are going to roll this dice eight times. Every time your number comes up, pretend your condom failed and you get a paper baby.' J****!!!," Dreger tweeted.
"Paper babies are being handed out to EVERYONE. They have ALL HAD CONDOM FAILURE AND THE WHOLE CLASS IS PREGNANT," she said.
East Lansing High Principal Coby Fletcher gave Dreger's tweets a big fat F for leaving the impression the sex ed instruction was all about abstinence. He said the class goes beyond that.
"Abstinence-based instruction teaches that abstinence is the only way to be completely safe, but the curriculum also reviews contraception choices," he said in a statement to the Lansing State Journal. "This parent attended on a day where abstinence was being taught."
After the class, Dreger tweeted that she thought she was in trouble for saying f*** ten times in front of some students and yelling about "how awful it was."
The next day she tweeted that she had been banned from attending school events that did not involve her son.
"A certified letter is being sent to me by the school district informing me of this and naming my after class potty mouth as 'inappropriate,'" she tweeted.
District superintendent Robin Thompson on Monday referred FoxNews.com to a letter to parents posted on the district's website.
"Parents are to be silent observers and not to participate or disrupt the learning process," it said, adding, "But we also require the same appropriate civil behavior of parents that we require of our students."