Northeastern distancing itself from professor who said women have right to 'hate men' because they've 'done us wrong'
A university in Boston is distancing itself from a feminist professor who wrote a controversial column earlier this month that some are calling "hate speech."
In an op-ed for the Washington Post, Suzanna Danuta Walters, sociology professor and women's, gender, and sexuality studies program director at Northeastern University, said women have every right to "hate men."
"You have done us wrong. #BecausePatriarchy," she wrote.
The university in Boston immediately distanced itself from the oped, saying "hate has no place" at the university.
"The university has more than 1,000 faculty members whose viewpoints span the entire political spectrum," university spokesperson Shannon Nargi told Fox News in a statement. "Consistent with our unwavering commitment to academic freedom, the opinions of an individual professor do not reflect the views of the university or its leadership. Northeastern is committed to fostering an environment in which controversial ideas can be discussed, debated and challenged."
PROFESSOR BANNED FROM RESTAURANT FOR PROFANITY-LACED RANT AGAINST WHITE CHILDREN, UNIVERSITY INVESTIGATING
Walters wrote that men should just cede their power and responsibility to women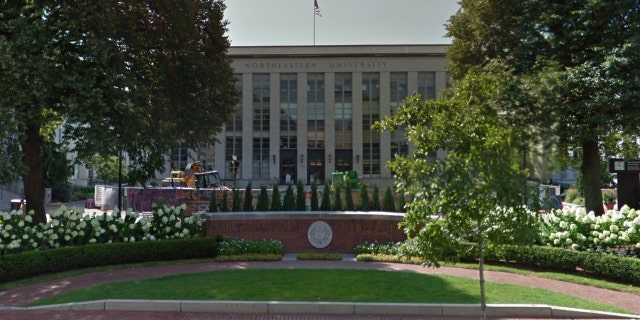 "So men," the feminist activist writes, "If you…would like us to not hate you…pledge to vote for feminist women only. Don't run for office. Don't be in charge of anything. Step away from the power."
Walters admits even before President Trump, her edge had been crossed, and urges feminists, instead of taking the high road, "maybe it's time for us to go all Thelma and Louise and Foxy Brown on their collective butts."
In a response to Walters' column, Conor Friedersdorf wrote in The Atlantic that her argument is a "perversion" of feminism, but he believes that even her "most bigoted ideological commitments don't affect how she treats her students."
"Group hate," Friedersdorf writes, "tends to make those who harbor it less able to see clearly, less likely to acknowledge nuance, and less able to improve the world, even as their wrongheaded ideas risk leading others into destructive errors."
PROFESSOR REQUIRED STUDENTS TO PRAISE ALLAH, REMOVE SHOES BEFORE ENTERING OFFICE
This wasn't the first time Walters has attacked a group of people based on their identity.
The College Fix pointed out that, while Walters demands people elect women for public office, she told the campus newspaper it shouldn't endorse a Republican woman.
"Having a Carly Fiorina or a, heaven forbid, Sarah Palin in the White House would set all women back of course, because their agendas are firmly and unequivocally anti-feminist," she said.