Northeast towns delay Halloween trick-or-treating due to storm damage
The severe storm that pounded the Northeast on Monday, knocking out power to hundreds of thousands of homes and businesses also affected Halloween festivities in some communities.
Due to damage from the storm, including thousands of downed trees and power lines, some towns have postponed Halloween trick-or-treating until the weekend.
The storm knocked out power to nearly 1.5 million homes and business at its peak across the region. As of early Tuesday, more than 1 million customers remained without power.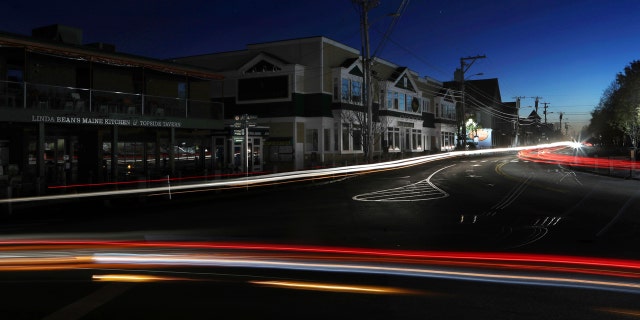 In Maine, where more than 407,000 outages are reported, the state's largest utility warned residents to be prepared to be without electricity for up to a week.
The extent of damage in the town of Topsham, Maine was so severe that town leaders decided to delay the annual Halloween parade and trick-or-treating until Friday due to fears of having hundreds of children navigating downed wires and tree limbs, WGME reported.
Officials in neighboring Brunswick also postponed all Halloween activities until Friday.
Rachel Graham, her husband and their 2-year-old daughter told the Associated Press they were staying in a yurt -- a sort of elaborate tent -- in their yard during the storm while they build a house on their property in Freeport, Maine. Graham said they listened as 20 pine trees snapped and wind gusts lashed the portable structure.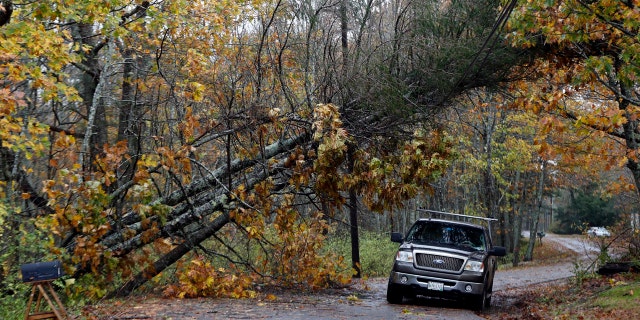 "You could feel everything and hear everything," Graham said. "It was a lot of crashes and bangs."
MASSIVE STORM LEAVES MORE THAN 1.5M WITHOUT POWER IN NORTHEAST
More than 138,000 customers were still without power in neighboring New Hampshire, and nearly 39,000 were still powerless in Vermont.
Besides powerful winds that wreaked havoc on the region's power systems, the storm also dumped heavy rain across the region and spawned destructive flooding.
A video posted to Facebook by Tom Babbit shows the moment a home in northern New Hampshire was carried away by floodwaters.
The dramatic video from Warren, New Hampshire show the structure floating down the Baker River before it smashes into a bridge and breaks apart. No one was in the house at the time.
In Massachusetts, town officials in Andover closed schools for a second day and told residents to stay off the roads so cleanup can continue from the damage, Boston 25 News reported.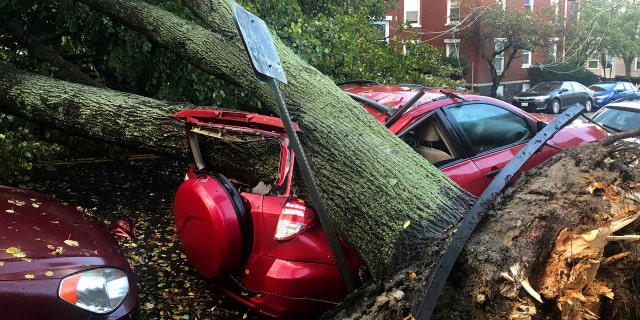 The storm system also caused problems Sunday in Pennsylvania, New Jersey and New York. On the shoreline in Bayonne, New Jersey, a barge washed up after apparently breaking free from its moorings.
The Associated Press contributed to this report.