North Carolina pair charged with 'improper burial' of cat; police searching for 3rd suspect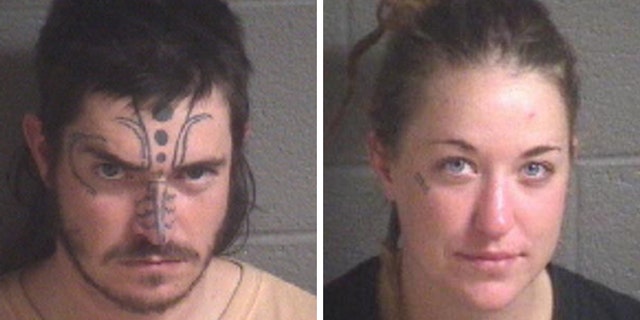 Two people are in custody in North Carolina after "an incident involving a series of acts of animal cruelty," police said.
Jace Greene, 29, and Shariah Metzger, 26, were each charged with misdemeanors for the "improper burial of an animal," a violation of city ordinance, the Asheville Police Department announced in a Facebook post Monday. A third suspect, Zackery Greene, is also being sought in the incident, police said.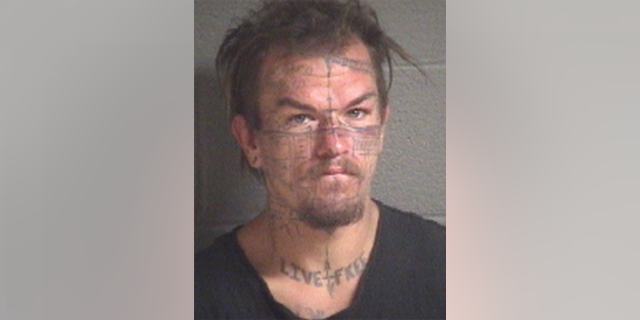 After the feline's dead body was recovered in Ashville, the animal was scanned for a microchip and identified as a cat that had been adopted from an animal rescue. Neither of those in custody owned the cat.
Photos of the cat "circulated on social media," police said. Veronica Coit, of "Asheville Cat Weirdos" — a group that assists cat owners with veterinary costs, told WLOS she saw photos of a cat's body on Instagram and contacted police.
"To think of what these monsters did to a cat that was sweet and friendly is awful," she said.
WASHINGTON STATE SEES 12TH FELINE MUTILATED AMID FEARS OF A SERIAL CAT KILLER
An investigation into the incident remains ongoing and a necropsy was scheduled for later this week, police said.
Both Greene and Metzer are currently being held at the Buncombe County Detention Center under a $15,000 secured bond.