North Carolina man claims he punched bear 'right in the nose' after alleged attack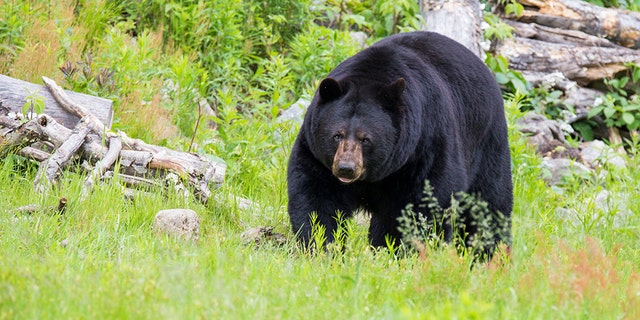 A North Carolina man who claims he was attacked by a bear took to Facebook this week to share details of the traumatic experience.
Sonny Pumphrey, of Waynesville, was in his driveway on Tuesday when "all of a sudden [he] turned around [and] there were three bears right beside me," he wrote.
Two of the bears ran away, he said, but the third — what Pumphrey said was likely a mother bear — charged him. Shocked, the man fought back, claiming the "only thing [he] could do was to punch her right in the nose."
"Then she tried to bite me, put her head down and I started beating on top of her head. She then bit me on the side or butt, she [knocked] me to the ground," he added.
At the same time, Pumphrey's wife, Betty, heard screaming — immediately running outside to allegedly witness the bear attack her husband.
"I couldn't believe it. She was down on all fours coming for him and then she stood up. And when she stood up and they mouth came open and I saw all those teeth, knew I had to do something and I just bolted through the door, screaming for her to let him go," she recalled to Fox Carolina.
Eventually, the bear let go and took off for the woods, according to the news station, which added Betty then called 911 and shot a pistol in the air to ensure the bear would not return.
The man was later taken to a local hospital, where he received 10 rabies shots, Pumphrey wrote. It also appears Pumphrey has a puncture wound on his hip.
Following the alleged incident, wildlife officials have set traps for the bear, Fox Carolina reported.
Neither Sonny or Betty Pumphrey immediately returned Fox News' request for additional comment on Thursday.