North Carolina judge orders public humiliation for domestic abusers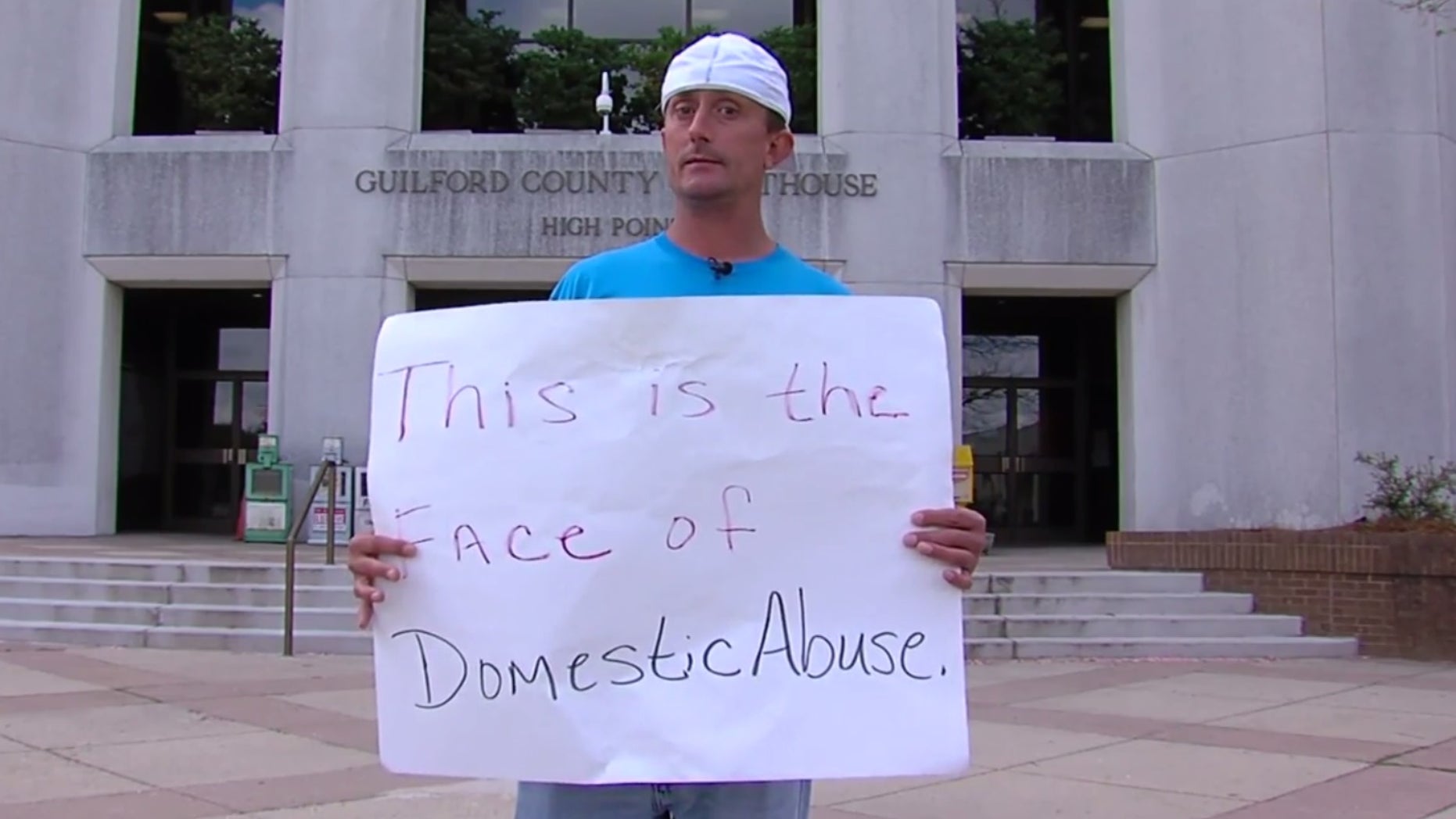 A North Carolina judge has sentenced three men to public humiliation after they pleaded guilty to domestic violence.
Guilford County District Court Judge Mark Cummings ordered the men to carry signs outside the courthouse that read "This is the face of domestic violence."
FLORIDA MOM BEATS UP DAUGHTER'S RIVAL AT SCHOOL, AXES CAR, COPS SAY
"It's pure hell, that's what it's like," said Melvin Southerland, one of the men carrying the sign outside the courthouse. "It's hell, it's embarrassment."
Southerland joined Josh Hill, who also pleaded guilty to assault on a female last week, in standing outside the courthouse Wednesday.
"My friends now think I beat on women," said Hill. "And I don't."
While both pleaded guilty in court, they both say they didn't do it. They claim they pleaded guilty so they could get out of jail and move on.
"[The judge] said I could do 15 days in jail or stand out here," Southerland said. "So I choose to come out here."