North Carolina father-daughter couple and infant child all killed, officials say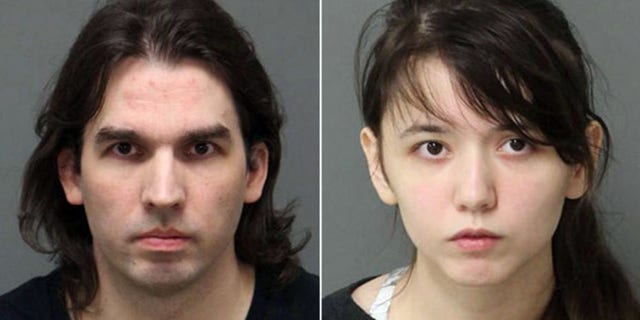 A man who had been accused of marrying and having a child with his biological daughter killed her, the baby and the woman's adoptive father before fatally shooting himself in his vehicle, officials said on Thursday.
Steven Pladl was found dead in his vehicle in Dover, N.Y., several miles from the New Milford, Conn., murder scene of his daughter, Katie, and her adoptive father, officials told ABC 7. Katie and her adoptive father were found dead in a separate vehicle.
Police reportedly responded to reports of gunfire around 8:40 a.m. when they found the two victims in a truck at an intersection on Route 7, New Milford Police Lt. Lawrence Ash told FOX 61. A window in the vehicle had been shot out, officials said. They then began searching for Pladl's Honda minivan before finding him dead in the vehicle in Dover.
Those deaths came after Pladl reportedly killed a 7-month-old child in a North Carolina home. The child was found inside the home Thursday, officials said, but they would not specify where the body was found or the exact cause of death. Katie and Steven reportedly lived in the home before authorities discovered their incestuous relationship.
"My understanding is that when Katie Pladl and Steven Pladl were arrested, that my client's mother moved into that house to take care of their biological son," Rick A. Friedman II, Steven's lawyer, told CBS 6.
Friedman said there wasn't a suspicion that the child was in peril. "If any judge or any prosecutor or defense attorney involved in any of these cases believed that the Pladl child would be in harm's way, there would not have been any bond," he said.
EX-WIFE AND MOM OF NORTH CAROLINA COUPLE ACCUSED OF INCEST -- AND PARENTING A LOVE CHILD -- BREAKS SILENCE
Steven, 42, of Knightdale, N.C., and Katie, 20, were arrested Jan. 27 and charged with adultery and contributing to delinquency. The arrests came after the couple reportedly got married. The baby boy was born in September.
Following their January arrest, the father was let go on a $1 million bond but his daughter remained at the Wake County Detention Center until late February, when she posted a $12,000 secured bond, the Daily Mail reported. According to the terms of her release she was prohibited from contacting Steven and was mandated to reside in New York with her adoptive parents.
Pladl and his wife, Alyssa, reportedly gave up Katie for adoption as an infant in the 1990s but they all reunited in 2016 after Katie tracked down her biological parents via social media.
Pladl and Alyssa divorced in 2017.
"There are no words to describe the sense of betrayal and disgust I'm feeling," Alyssa told the Daily Mail in February. "I waited 18 long years to have a relationship with my daughter -- and now he's completely destroyed it."
The exact motive for the shooting is under investigation, Ash said.