North Carolina dad of collapse victims faces firearm, drug charges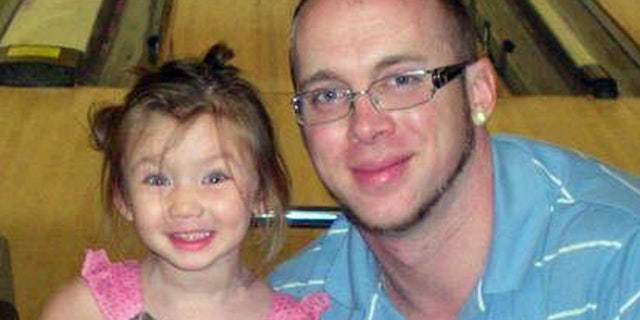 NEWYou can now listen to Fox News articles!
The North Carolina father who was working in a two-story-deep hole that collapsed killing his daughter and her cousin is facing drug and firearms charges.
The Lincoln County sheriff's department says 31-year-old Jordan Arwood of Stanley is charged with possession of a gun by a felon, and making a controlled substance. He's being held in the county jail on $20,000 bond.
Arwood was operating a backhoe in a pit last week when the walls caved in on the children. The bodies of the two young cousins, 6-year-old Chloe Jade Arwood and 7-year-old James Levi Caldwell, were dug out the next day.
At the time, Arwood recalled finding his daughter. "I just wanted for her to be warm. I just wanted to put my arms around her and tell her she would be safe....I promised her I'd keep her safe. I promised them I'd keep them safe and warm. I broke that promise." He said he wished it had been him instead of the kids.
While investigating the accident, sheriff's deputies removed guns and a marijuana plant from Arwood's home.
The Associated Press contributed to this report