North Carolina cops responding to complaint join in on the slip-and-slide fun
When disgruntled neighbors complained to police about a giant slip-and-slide taking up their local street, the responding cops joined in on the fun.
North Carolina police officers were responding to a complaint about a slip-and-slide that was built for an Asheville neighborhood's annual Fourth of July block party.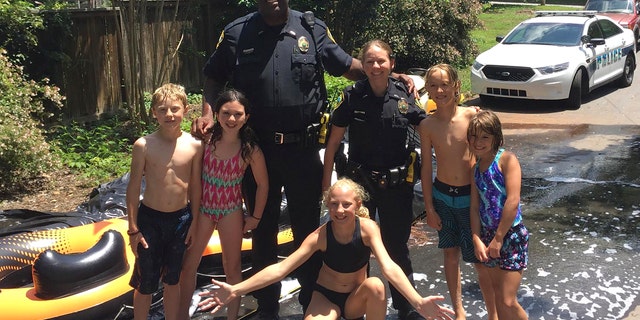 "We have 20 plus kids in the four blocks. So this year the dads built a slip and slide in the street for the kids (and adults)," Katlen Joyce Smith told FOX 46. "This year, someone called the police at 11:30 a.m. and said we were blocking the road."
NEWLY SWORN-IN NYPD OFFICER BECOMES FAMILY'S 4TH GENERATION TO WEAR SAME SHIELD NUMBER
After the officers stressed the importance of safety and addressed neighbors' concerns, they joined in on the fun.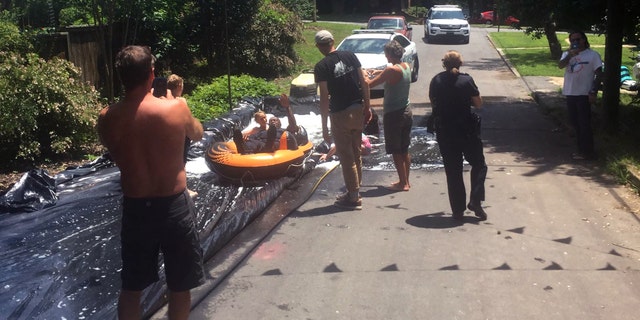 "When the female officer asked for a garbage bag, we almost didn't believe it. But she took off her radio and went for it!"
The police officers deemed the size of the slide as appropriate because it was small enough that vehicles could get past, according to WLOS. No citations were issued.